What to do about badly behaved, variegated grey hair
Honestly, I thought I'd said all there is to say about grey hair. But, no. The transition is not over yet. Everyone's hair is different, but generally speaking, hair does not become a uniform shade of gunmetal overnight. It takes time – quite a long time! – and grey growth is patchy. Over the last year I have noticed more grey in the mid-section of my hair, underneath, and this behaves differently to the darker strands on top. Having a different texture, the grey hair doesn't always lie flat and can be quite unruly. This situation is worse in summer and when conditions are hot and humid. Variegated hair with attitude. Who knew?
When it comes to drying, I'm fairly low maintenance. Allowing my hair to 'almost-dry' naturally, I'll then tip my head upside-down and give it a quick blast with the hairdryer to add a little volume and smoothness. Well, that process had to stop. Drying upside-down gave the greyer mid-section a wild, Einstein-esque look, while the non-grey hair lay flat on top. Now I stand upright, tie the top half of my hair up and dry the underneath section first, smoothing through with my hand. Next, I dry the top section and my hair sits smoothly all round, and I don't look like Mr Messy wearing a cape.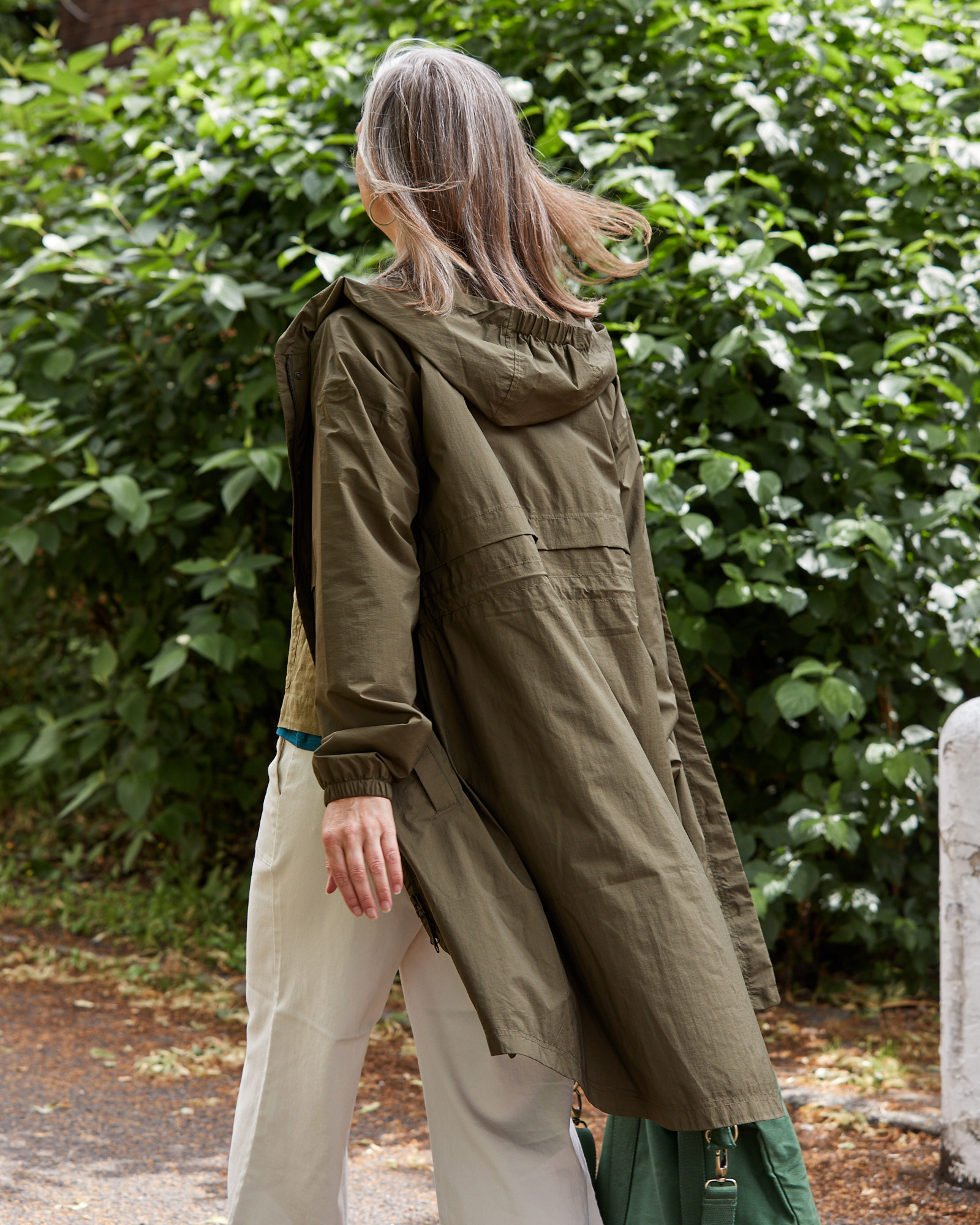 I asked my hairdresser Guy Healey for advice on the variegated grey hair phenomenon. He agreed that the new drying technique would help and also recommended using a medium heat to blow dry (I usually go for a quick, hot blast). Other suggestions included: rinsing hair with cooler water to close the cuticles and washing hair less. My hair always looks better after a few days and so I tend not to 'over wash', anyway.
Regarding products, Guy recommended trying a smoothing fluid to condition the problem area; such as Moroccan Oil, OWAY Smoothing Fluid and Evo's Liquid Rollers Curl Balm. He advised applying the product when the hair is damp, but not dry. Noted. I had been using Moroccan Oil as a finishing product to add a bit of shine. Now I'm towel-drying and either using Moroccan Oil All-In-One Leave-in Conditioner or It's a 10 Haircare Miracle Leave-In Lite – both products are good for smoothing and calming badly-behaved grey hair. Though obviously, I need to see how well this all pans out in the warmer months…
If you prefer to blow-dry in a more professional manner, Guy recommends treating hair gently and using an old-school, round, bristle brush. 'When your hair is 85% dry, take a small section, place the brush at the end and then carefully roll it up to the scalp. Blow dry on a medium heat, unroll the brush and then repeat. Be gentle on the hair – no pulling or stretching!'
Is your hair variegated –  and can you recommend any products or tips?
More good grey hair products:

That's Not My Age is supported by its audience. When you purchase through links on our site, we may earn commission on some of the items you choose to buy.