Grey hair transition – a quick update
Here we have a good view of the gronde* situation. Or what could also be described as my best side. Approximately one year and three months into the grey hair transition, the overall effect is, er, patchy. But I like it. Uncovering my natural hair colour after being a bottle blonde for 37 years makes for quite an interesting experiment. There's a fair amount of dark blonde-y, brown-y hair mixed in with the streaks of silver, but the more natural, Scandi vibe is infinitely preferable to dyed yellow hair. Having had a trim since this photo was taken, the very blonde ends have had the chop and so I'm wondering if the faux balayage effect needs a little titivation (?) When I spoke to the colour expert at Charles Worthington, she told me that often women reach a halfway point where they are quite happy with what's going on and sometimes leave it at that. The remnants of the last set of blonde highlights are still visible anyway and so apart from the financial cost, what's to lose?
*gronde = grey-blonde
Bring on the purple shampoo and heat-protecting creme, fellow transitioner Anthea now has completely silver hair. And she looks much more fabulous in real life than in this crappy picture taken on my phone: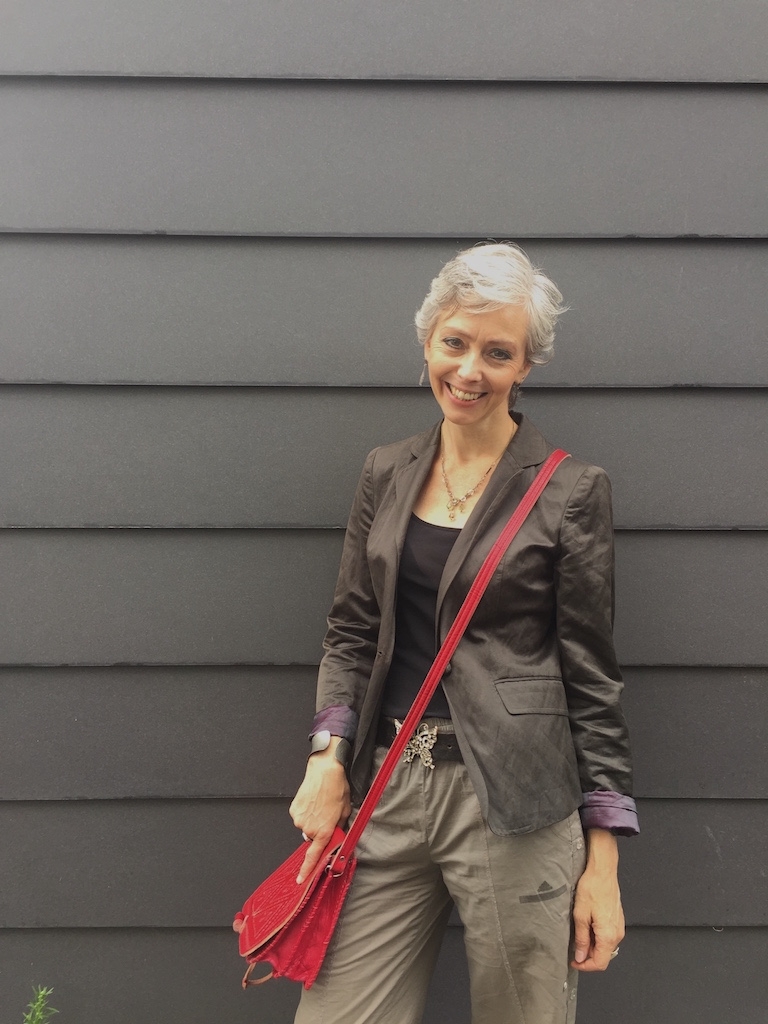 In case anyone is getting a bit concerned, I have changed out of the military onesie recently. It's just that khaki and leopard print is  such a great trans-seasonal combination – one that works well with the gronde.