Meeting Linda Rodin at Liberty
When I heard that Linda Rodin was making a special appearance at Liberty, I dashed over there like Paula Radcliffe in her prime. Carrying a signed copy of Style Forever, of course. I haven't mentioned my book for at least a week, you must be really missing the perpetual chuntering… Having had a fantastic telephone chat with Linda last summer (she's one of the Inspirational Women in Style Forever), I finally got to meet her in the flesh and she was just as brilliant and stylish, as I expected.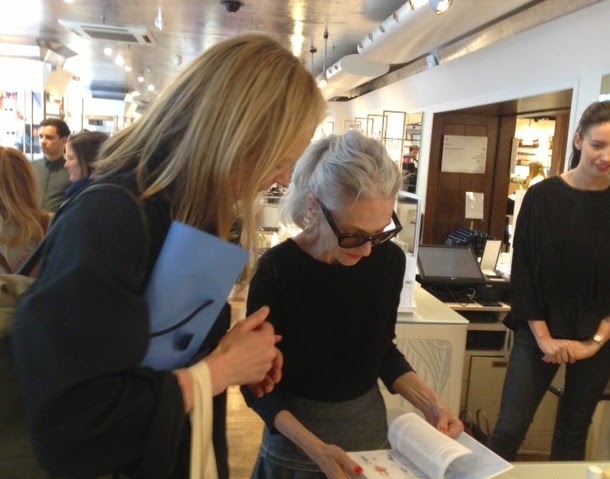 That's me and Linda Rodin
Linda loves Style Forever
Linda was in town for the launch of the new counter for her eponymous beauty line – and was  pleased to get her hands on a copy of the book, 'I adore it, it's delicious.' She loved Leo Greenfield's illustration: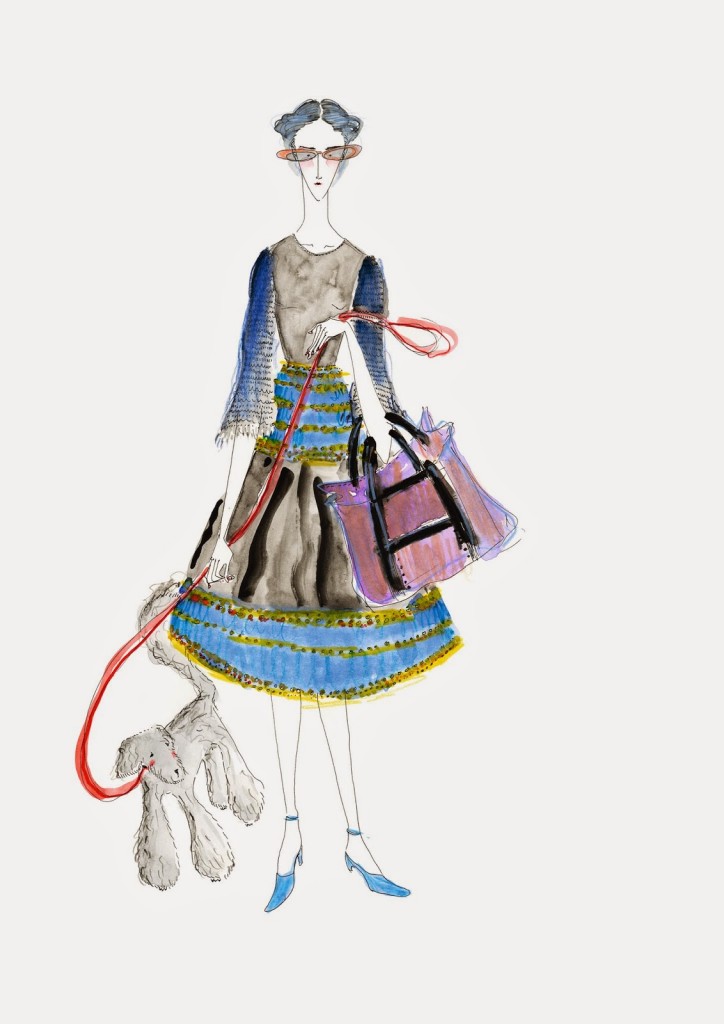 Linda and Winky
I've tried a sample of Linda Rodin's Olio Lusso oil and it's pretty good stuff. Apparently, Madonna can't get enough of it. But at over 100 quid a bottle, I'm going to just have to settle for the lip balm.
Olio Russo face oil available HERE
Rodin blush lip balm, available HERE
On the shelf at the Liberty counter are a couple of fantastic photos of Linda and Winky originally taken by Jens Ingvarsson for playingfashion.com
And here are some more from the same series: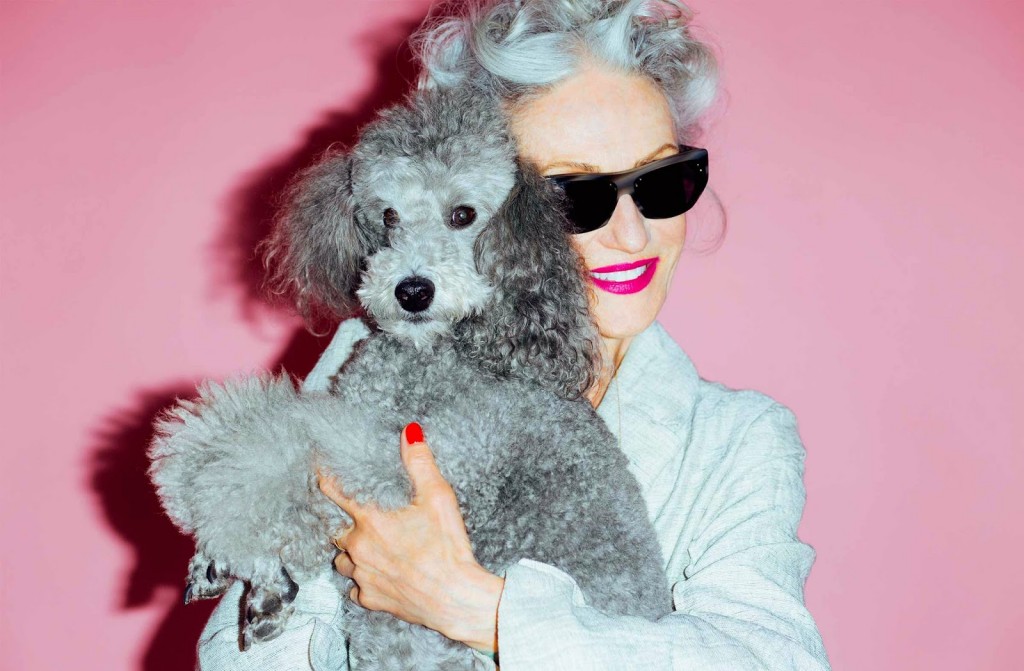 Linda Rodin really is a life and style inspiration.