Paying more attention to skincare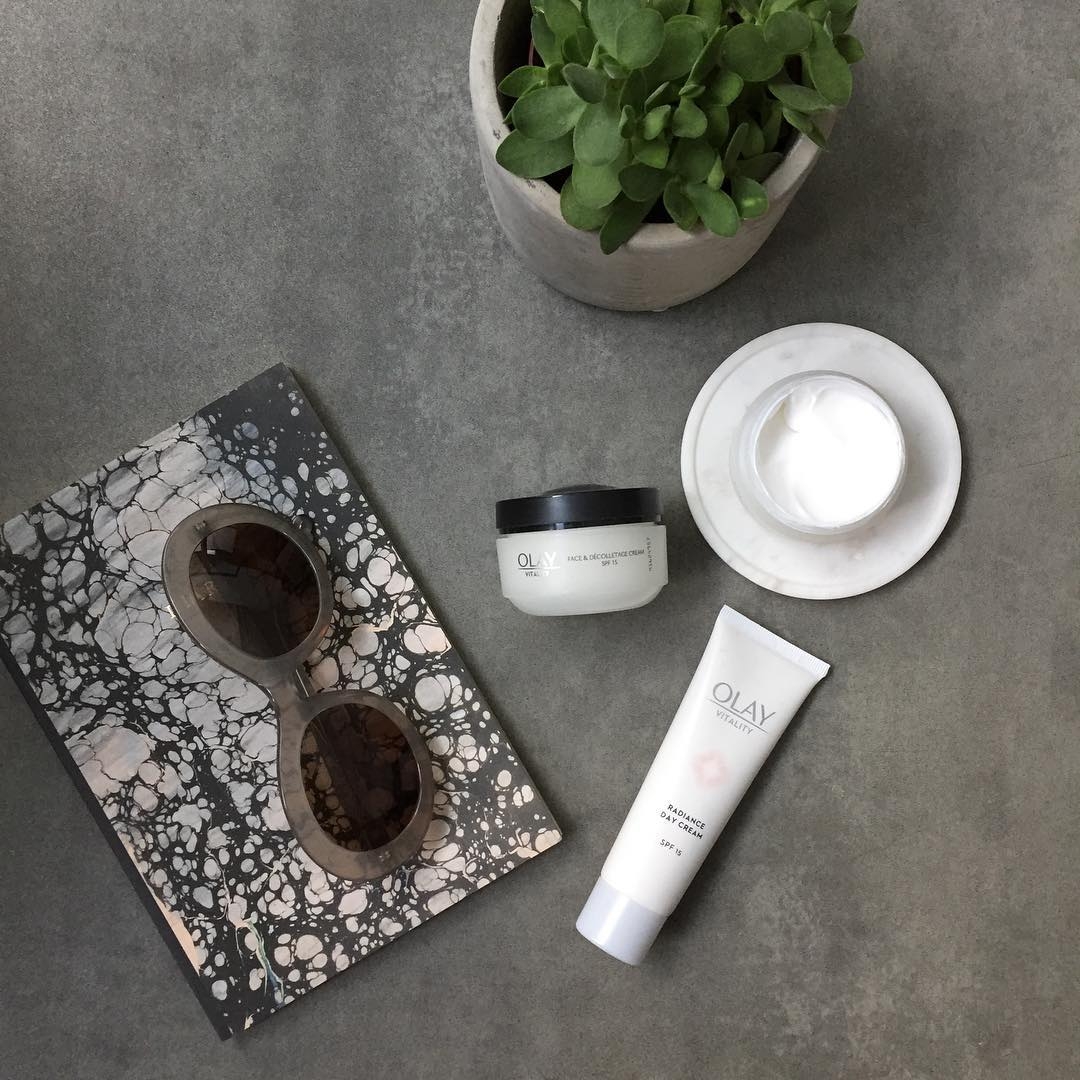 I'll always be low-maintenance when it comes to make-up but the older I get, the more interested I've become in skincare. At 54, I'm growing-in my grey hair, wearing what I please and embracing my wrinkles – these days I'm much more interested in having radiant, healthy-looking skin. I know I don't look 35, but I'm happy with that. And from the feedback I receive, online and in person, I've found that most women in their 50s-and-beyond are interested in looking good rather than looking younger. Today it's all about looking healthy and looking after yourself, finding the beauty products that make you feel happy and make mature skin glow. Which is why I jumped at the chance to trial Olay's new Vitality range.
When it comes to moisturisers, I'm always on the look out for something light and lovely with an SPF. Even though I'm fortunate to have inherited my mum's good skin – and, it seems, her lifelong Olay habit – now that I've hit my mid-50s, I need to restore some vitality. I've found it's best to use different moisturisers at different times depending on the state of my skin: quite sensitive right now with age spots adding a leopard print effect. Bring on Olay Vitality Radiance Day Cream SPF 15 – which is light and fresh and doesn't leave skin looking greasy/like I'm having a permanent hot flush. And for that extra boost I do love to slather on a decent night cream, particularly at this time of year. Olay's Vitality Renewal Night Mask feels rich and creamy but absorbs instantly and looks matte not shiny on the skin. The Olay Vitality Face & Décolletage cream is a similar consistency and my skin has been lapping it up over the last week. Once oestrogen has left the building the skin starts to change: collagen loss leads to sagging, lines, wrinkles and open pores, and oil output slows so the skin is potentially drier, which is why it's important to hydrate my skin and keep it looking radiant and refreshed.
Olay's Vitality range is exclusive to Superdrug. For additional updates please look at my Instagram feed.
This is a sponsored post.