This is a question the Guardian asked me, and so I explained that hair changes texture and loses pigment as we get older and shorter hair is easier to manage. Though having said that, not all older women have short hair. And  I'm a firm believer in doing (and wearing) what you like, rather than following generic rules.
So, I turned the feature into 'three of the best ageless hairstyles'. First up, the grown-up crop as worn magnificently by actresses Kristin Scott Thomas and Julie Walters. Next, the tousled bob. Anna Wintour's power bob may have reigned the fashion world for decades but the looser, choppier version of this classic style feels fresher, right now. Sienna Miller has the hairstyle du jour – maybe the actress is finally getting her own back for being made to wear a wig in the September Issue?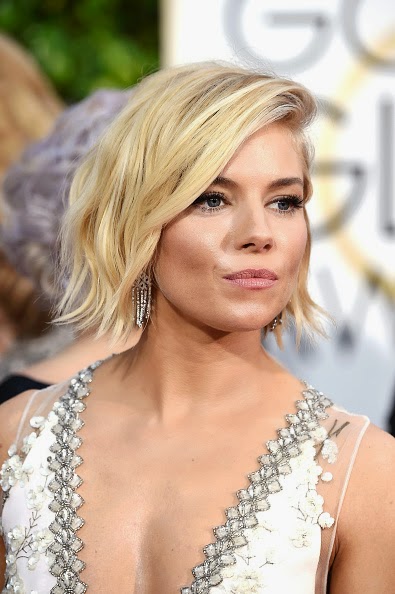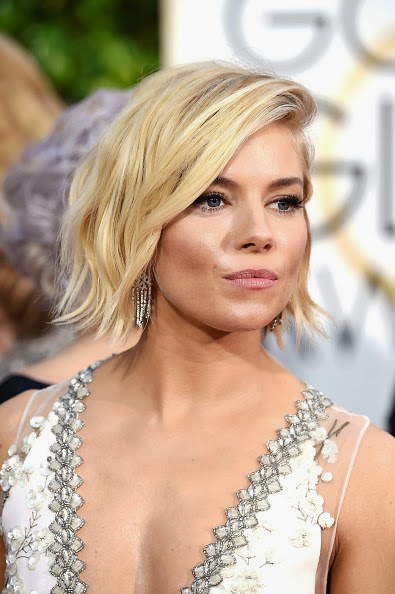 Sienna Miller's hair is getting shorter
Then back to the belief that as you get older, hair should become shorter – there are loads of elegant women with fabulous long hair to disprove this notion. In the grey corner we have one of the founders of London Fashion Week, Wendy Dagworthy (who doesn't love a nifty top knot?).
And in the non-grey corner, Oscar-winning actress Julianne Moore:
You can read the full feature HERE including advice on how to create each look, products to use and tips from top colourist Josh Wood, hair stylist to Alexa Chung and Gwyneth Paltrow George Northwood and Andy Heasman artistic director at Rush Hair.