We All Love Stanley Tucci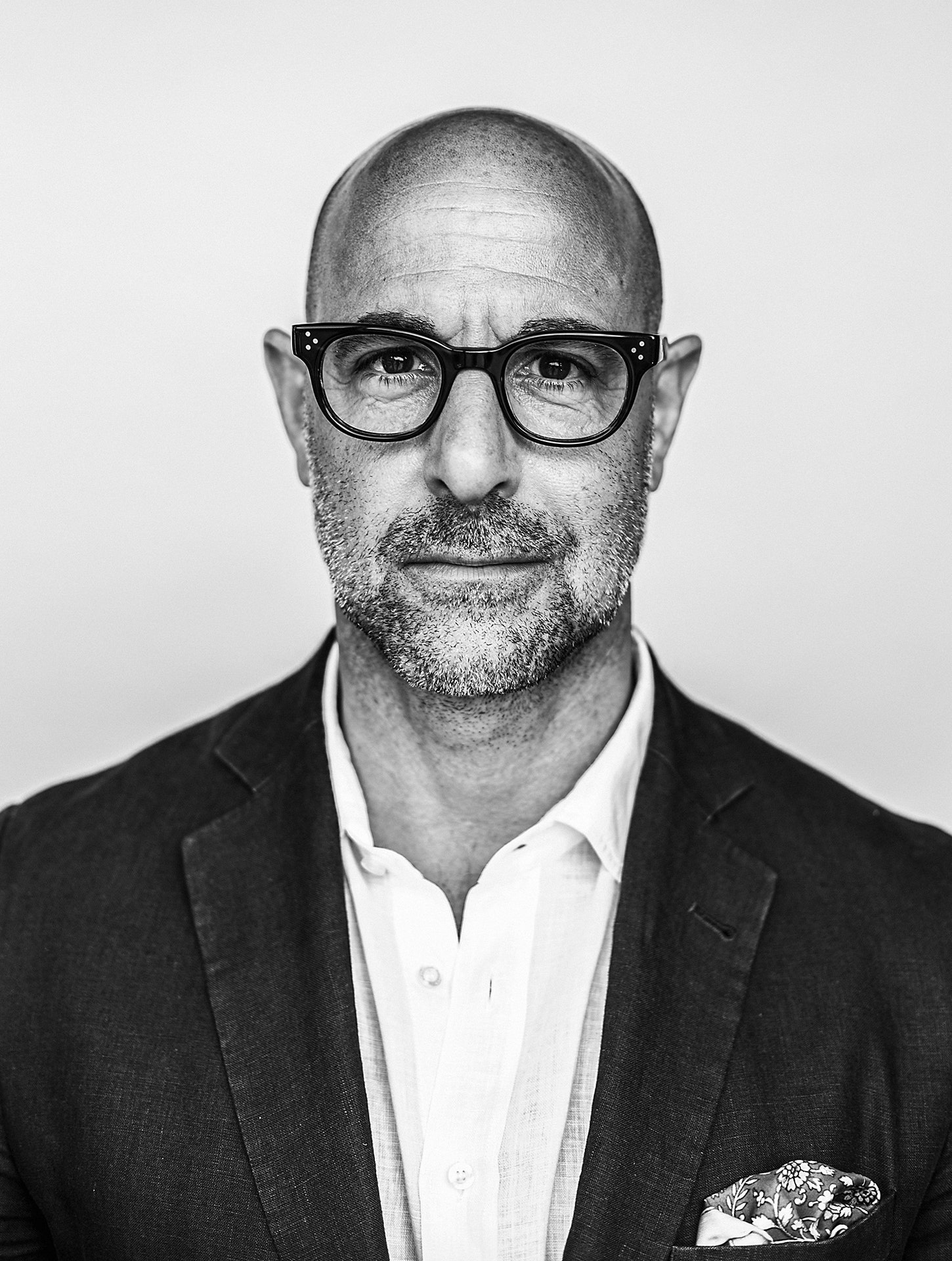 Unless you've been hermit-ing hard, you will know that Stanley Tucci is having a moment. He is currently popping up everywhere thanks to the release of his latest book TASTE: My Life Through Food. His third cookbook is his most personal, because it's also a memoir.
Having grown up in an Italian-American family that revered good food: his grandparents grew their own everything; his mother's cooking was so good that he and his sisters rarely strayed from the dinner table; as a starving actor he hunted out local New York City haunts serving Cuban-Chinese fare and inexpensive Martinis… So, it is no surprise that food has become the dots upon which his life joins together.
In the book he interweaves his life's anecdotes – such as dining with actor Marcello Mastroianni in Rome – with familial and chef-friends' recipes. There are also a handful of cocktail recipes because, as anyone subscribing to his Instagram will know, they are part of the Tucci lifestyle (the first thing he asks visiting guests is, "What can I get you to drink?").
The book is also a natural companion to his Emmy-award winning CNN series Searching for Italy. It debuted on Valentine's Day 2021 (a love letter to Italy perhaps?) – at the tail end of the second lockdown winter when travel had been relegated to our collective imaginations. Stanley Tucci became our guide and travel companion as we vicariously basked in the Sicilian sunshine, inhaled the earthy Tuscan air and fake-savoured the on-screen delicacies. It awakened in me a travel bug so fierce I thought I would faint from the longing. I hadn't realised that it had also rekindled my longtime Stanley-Tucci-fangirldom until I had binged-watched the series on repeat three times!
I am in good company. The 61-year-old has an official-unofficial fan club in Canada started by Flare magazine's managing editor Jennifer Berry, who says: "You just know he knows how to shuck an oyster!" According to Fashion magazine writer and fan club member, Katherine Singh, the club is called Hot For Tooch. (fans call him The Tooch). Mia Mercado, writing for The Cut, would "watch him microwave a hotdog." And when I mentioned his surging popularity to my older cousin, she practically salivated down the phone, agreeing that he has that 'something'. She was of age in the 80s to remember his Levis 501s ad. If, like me, you'd never seen it, I offer it here for your viewing pleasure.
The last thing I want to do, however, is reduce this Man-of-Substance to a piece of meat. The draw of Stanley Tucci is that he is not a typical beefcake (puns intended). He is cerebral, and cultured, and comfortable in his own skin. He has lived through tremendous loss and severe illness. His first wife, Kathryn Spath, died of breast cancer – sorry ladies, he's since married literary agent Felicity Blunt, sister of actress Emily Blunt – and he was diagnosed with tongue cancer in 2017. Thankfully, he's been in remission and he is still able to taste and continue his love affair with food. He appreciates beauty (see the series), and connection (read the book), and good things that bring true joy in life. It is this authenticity that is resonating with the legions of women that love Stanley Tucci.
TASTE: My Life Through Food, Stanley Tucci, Gallery Books (Simon & Schuster), October 2021, £20
Alexia Economou is a design and culture journalist, and regular TNMA contributor, @thedesignfeedTW