Casual Glamour at Christmas: partywear without the performance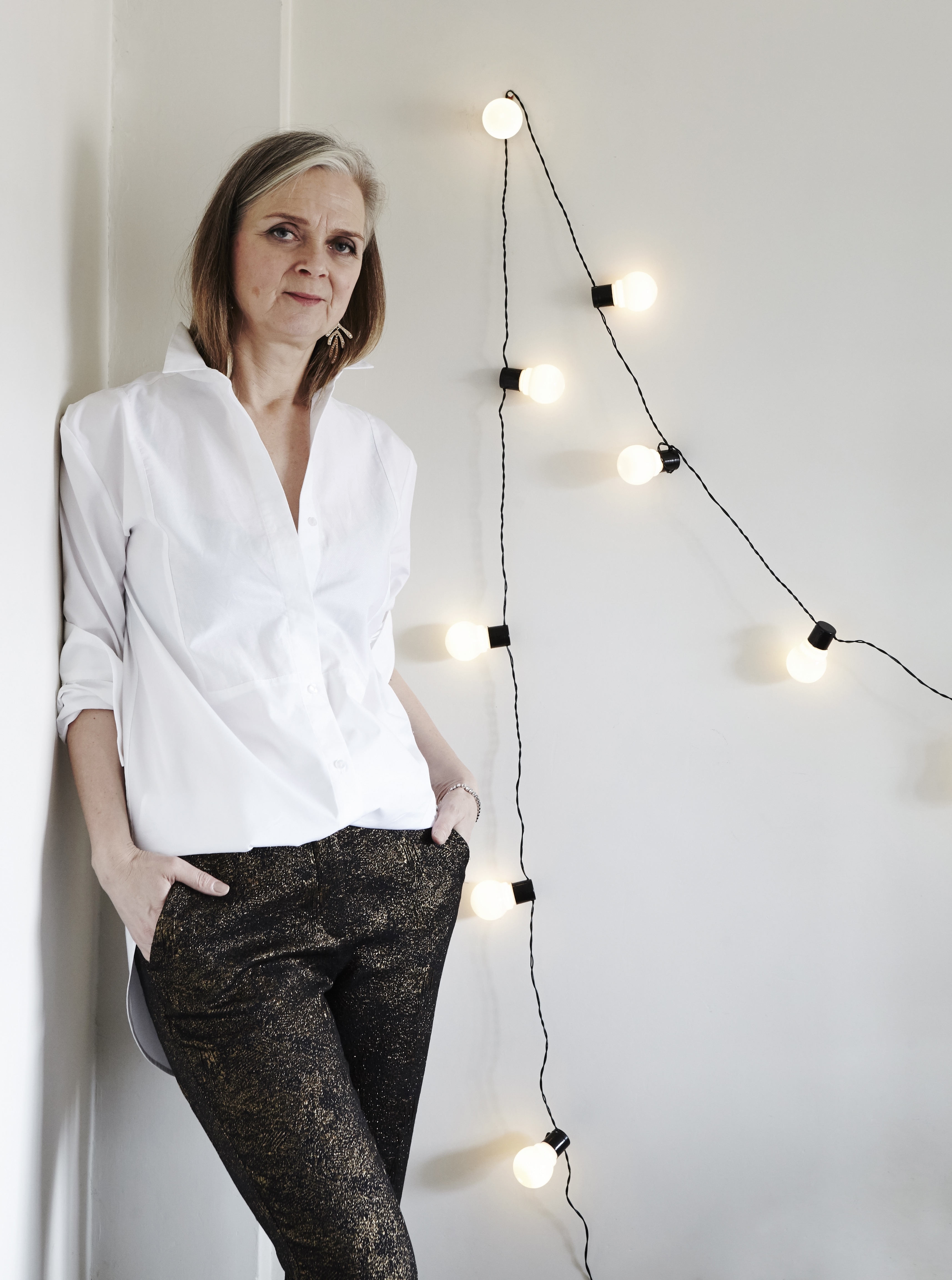 When Christmas comes calling, I prefer to dial down the sparkle. Don't get me wrong it's not all bah-humbug at That's Not My Age Mansions, I love sequins and shimmer. It's just that I'd rather look chic and simple, than seasonally overwrapped. My ideal outfit is a combination of day and eveningwear, effortless with a little embellishment. It's a relaxed look that goes everywhere – or what I refer to as Casual Glamour. Take one look-at-me standout piece, juxtapose with some not-so-basic basics and move seamlessly from computer-side to cocktails.
In this latest M&S adventure, a really good look around the Marble Arch store led me to pull out the Party Pants. More fun than the usual frock-fest, fancy trousers are good for running around in, all year long. The glitzy gold pair are Per Una and the sequin tuxedo-style are Limited Collection. Turn the glitz factor down a notch by tempering with a mannish tuxedo shirt (similar HERE) or slouchy cashmere sweater. Finish off with a pair of fabulous flats for those occasions when you actually leave the building.
Next stop was M&S' very fine beauty department. Perfect for Christmas gifts and the obligatory treat-to-self – after this autumn's book bonanza I'm planning some serious pampering over the holiday season. Into my basket went the deep sleep heavenly candle, Murad's perfecting day cream with SPF30 and a bottle of Knackered Cow shower gel. (Leaf-shaped drop earrings HERE). Now I'm counting down to some superior lolling around.
This is a sponsored post.