Dressing with confidence
When it comes to style, feeling comfortable and confident matters. Experimenting with different outfit configurations, trying new colours or going bold with accessories add flair and personality, but on a day-to-day basis I want to put clothes on and forget about them. Feel-good favourites are the items I come back to. For me, the just-smart-enough combination of casual cargo pants or slouchy, sporty trousers and an outstanding jacket is a winning formula. The versatile jumpsuit is another top choice. Add chunky boots or trainers and I'm ready for action.
Recently, I was invited by Me+Em to take part in a style feature for their website. In the name of transparency, I must tell you that the collaboration was friendly rather than financial and I was offered one of the outfits in return for my time. I'm a big fan of Me+Em's take on modern workwear, or 'intelligent style' as founder Clare Hornby calls it. The easy-to-wear separates are relaxed enough for working from home and smart enough to look the business when I leave the building. This is the kind of timeless, ageless, effortless style that women want to wear, right now.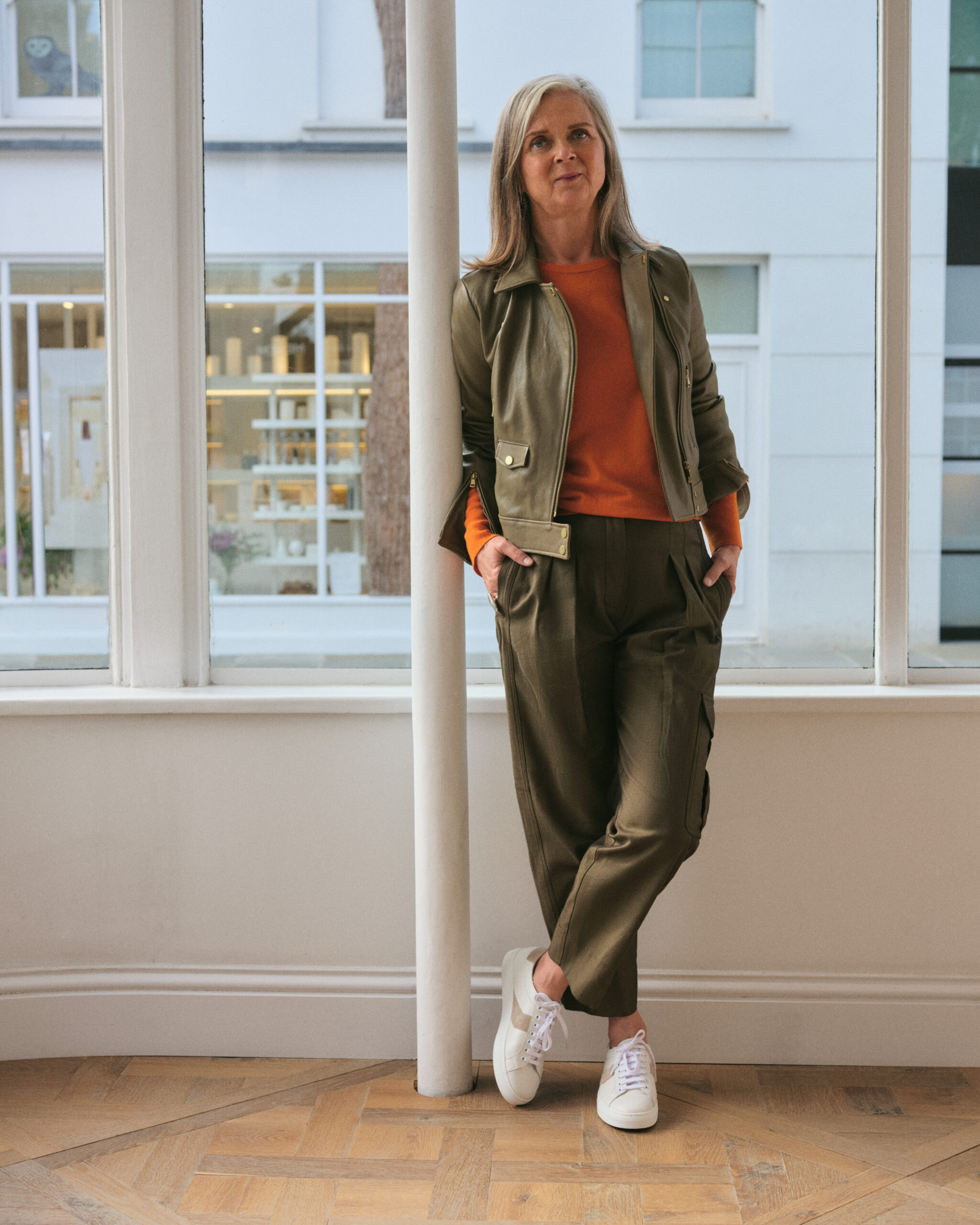 Part of dressing confidently concerns dressing to please yourself and feeling authentic. Finding reliable clothes that fit well and suit your lifestyle means you won't spend the day wishing you'd worn something else. Dressing for ourselves, rather than following fashion commandments or the latest trends (do they even exist anymore?!), is an approach that benefits all women, because self-acceptance and feeling comfortable in your own skin are the hallmarks of great style.
Style Notes: In the top photo I'm wearing the Me+Em cotton twill jumpsuit and above, I'm kitted out in the nappa leather biker jacket, the merino stretch jumper in marmalade, and leather trainers.
The relaxed shearling jacket and the check wide leg track pant. And below is the full-length shot of the jumpsuit with the chunky Chelsea boot.
Photographer: Charlotte Hadden
Read the full Me+Em feature HERE and there's another article on dressing for your height HERE.

Please note that affiliate links used may gain a small commission for That's Not My Age