Make do and mend: how to successfully restore old clothes (there's a website for that)
For my 50th Birthday Mr TNMA bought me this lovely Isabel Marant Étoile leather jacket in a gorgeous midnight blue. Unfortunately, after a few months the shine had well and truly come off my biker. I don't mind leather getting beaten up and changing with age, that's all part of the charm – I just wish I could go grey as quickly as the sleeves on this jacket (see below). Obviously the dye wasn't colour fast and so I took the jacket back to the shop, to be told by an assistant that it was supposed to look like that. Er, what, like it cost a tenner from Camden Market? I don't think so. Suffice to say, I wouldn't recommend buying a more-shabby-than-chic leather jacket from Isabel Marant.
Anyhow. Even though the colour had faded beyond recognition and I no longer wanted to wear my birthday jacket, I couldn't part with such an expensive piece. Particularly as it was a special gift for a significant birthday. So the faded biker has spent the best part of the last seven years languishing at the back of my wardrobe. I still hadn't figured out what to do with it, when I received an email from the Clothes Doctor, a platform for mending, restoring and repairing clothes. Would I like to try out one of their services? You bet! The Clothes Doctor will see you now, I said to my poor biker….
Founded in 2017 by Lulu O'Connor, Clothes Doctor aims to help customers extend the life of their clothes. Offering a range of services; everything from zip replacements and fixing tears or holes to re-lining old coats and jackets. The team are on a mission to give old clothes a new lease of life, to encourage the slow fashion movement and limit the amount of stuff that ends up in landfill.
Leather restoration costs from £42, I simply posted my jacket to an expert in Cornwall and it was returned ready to wear. The transformation is incredible. No more 'fade to grey'. It's a successful dye job. My jacket looks as good as new and now I can wear it again without feeling scruffy and disgruntled.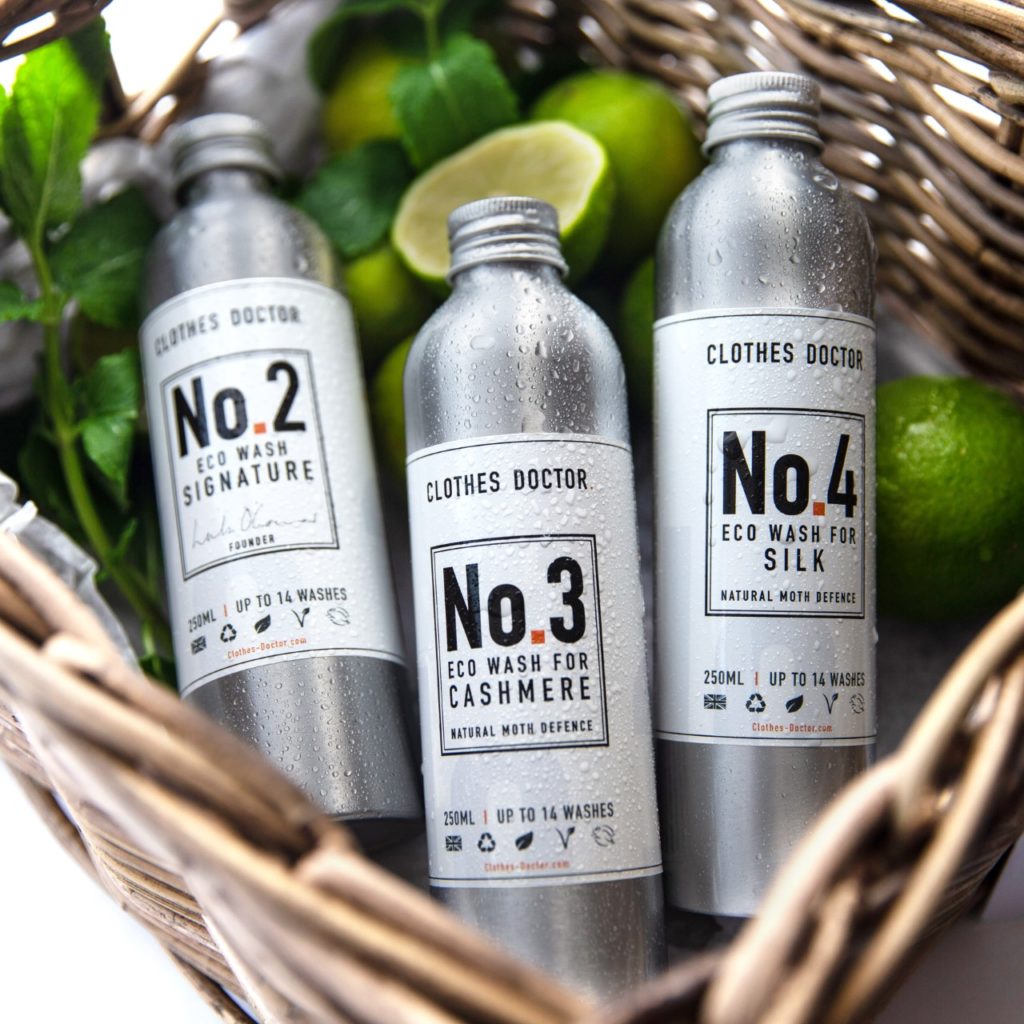 If you have an item that needs repairing, you can email the Clothes Doctor for a quote. The company sells eco-friendly clothing care products, which are all made in the UK, using all natural and vegan-friendly ingredients as well as zero waste packaging. Also available on Net-A-Porter.
There's a feature here on other websites offering fashion repair and restoration services. Have you tried any?
Other ways to care for and repair clothes:

This is not an advertisement but the Clothes Doctor did restore my jacket free of charge. Please note that affiliate links used may gain a small commission for That's Not My Age.