Women in swimsuits: a fantastic new sportswear campaign from Speedo
How brilliant to see this positive campaign from Speedo with realistic, happy images of women in their swimsuits. According to research by the World Health Organisation 40% of women in the UK aren't getting enough exercise. This is partly due to the lack of 'places and spaces that are affordable and convenient.' And Sport England (creators of the fantastic This Girl Can campaign) has found that when it comes to exercise more than half of women say that they are stopped from exercising, at least occasionally, by worrying about what others think. I'd suggest that lack of time and family commitments affects women in midlife, too. This is all quite miserable and frustrating. So, what can be done?
Encouraging advice, podcasts and research can be found on the Women In Sport website HERE. And  there are '25 tips to keep moving when life gets in the way' HERE. Seeing realistic images of women exercising, women who look a lot like we do: different ages, shapes, sizes and ethnicities, sends out a powerful message. This is what we look like, this is how we exercise, get over it and get used to seeing it!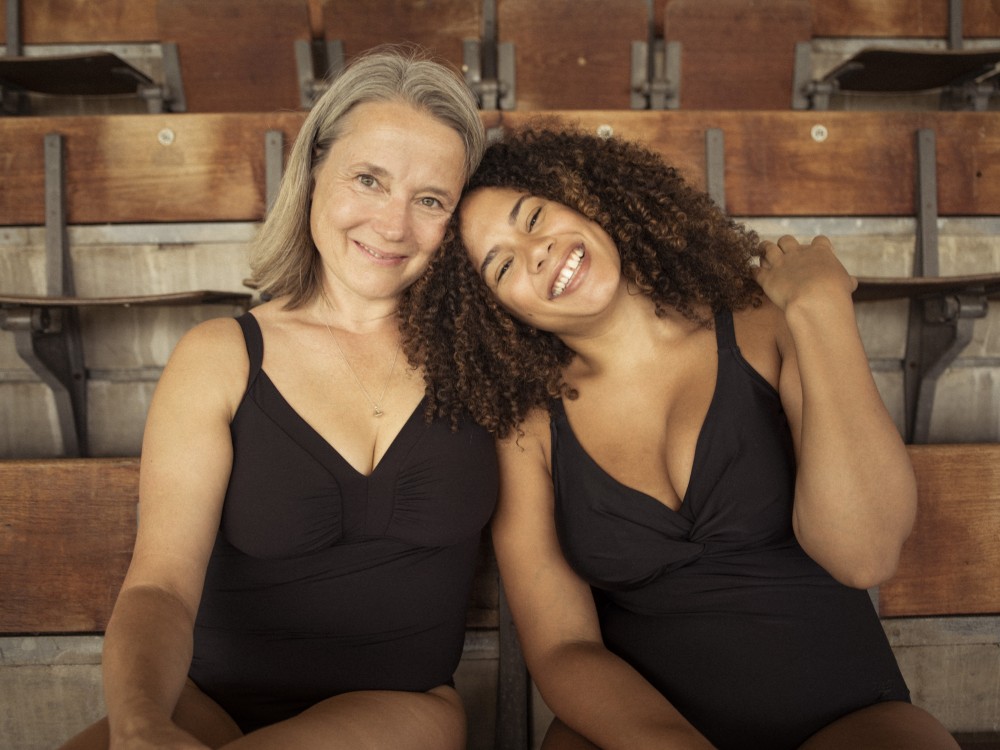 I've been asking for increased diversity in advertising campaigns ever since I started That's Not My Age, and whilst we've seen change from some of our favourite fashion brands, sportswear has been seriously lagging behind. But, here we go, Speedo's I Am A Swimmer campaign shows signs that we've finally left the starting blocks.
Another great swimwear brand to look out for – with inclusive sizing (up to an HH cup) and interesting designs – is Deakin & Blue.