Christmas is a small business at That's Not My Age Mansions. And this together with the Blue Planet 2-effect means I'm scaling things back this year. Not that I have much to buy; a lot of my friends now live outside London and by telepathy and a tendency not to see each other as often as we'd like, exchanging Christmas gifts has come to a natural end (though, we do give each other small gifts when we meet up). That leaves close family and the friends we will be seeing over the holidays. Rather than hitting the big websites and retailers, this year I'm opting for a Small Business Christmas. Knitwear designer Jo Gordon provides expert advice on wearing colour in Know Your Style (the perfect Christmas book for style lovers, if I say so myself – available HERE), and has offered That's Not My Age readers 20% off items bought online between now and the end of the year (with the code TNMA). The beautiful brushed scarves and shawls come in a brilliant array of colours and patterns, but look who's got one in black and white…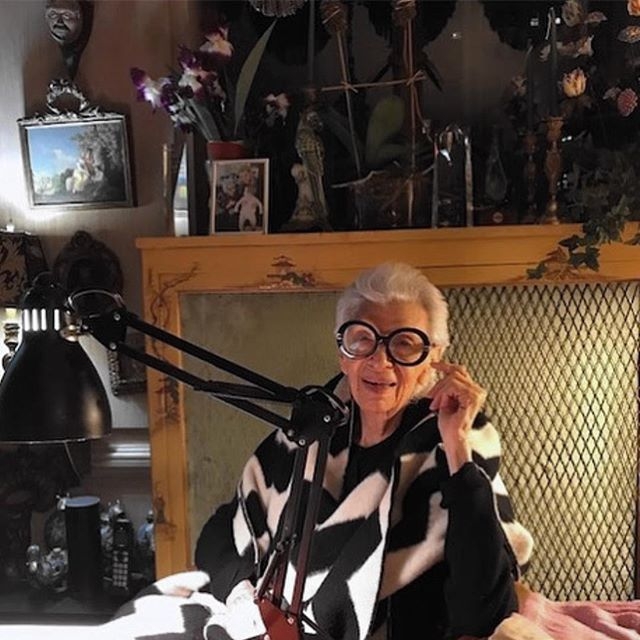 The extra-special shawls are big budget items, for smaller more purse-friendly Christmas gift ideas, there's the diagonal stripe scarf and the triangle neckerchiefs:
Also on my radar are Quinton & Chadwick's Love Gloves that make an excellent gift and look good on Instagram. Should that matter to the recipient. Encourage the wearer to keep the gloves on and stay off their phone this Christmas, you'll be doing them a favour… Both Quinton & Chadwick and Jo Gordon are stocked at Liberty. Just so you know.
Rock around the Christmas tree in neckwear from Kate Moss' favourite skinny scarf label Rockins. The rock and roll-inspired retailer has opened its first store on London's Goldborne Road. For those unable to hit west London, Rockins is also available HERE and HERE.
And Londoners still have time to check out Christmas Wednesdays at Columbia Road (details HERE) and mooch along to a range of Shoreditch design shops HERE. That's Not My Age readers also have the offer of 20% off jewellery at Village England.
For those jammy buggers heading off for some winter sun, Rae Feather has a pop-up shop on Elizabeth Street until 21 December. This is just down the road from Me + Em and lots of other lovely shops. And it's not all summer baskets and pom-poms, there are cashmere pashminas, wool throws, monogrammed diaries and sheepskin slippers, too. Cosy.