What Liz Earle did next… (started a new business in her 50s)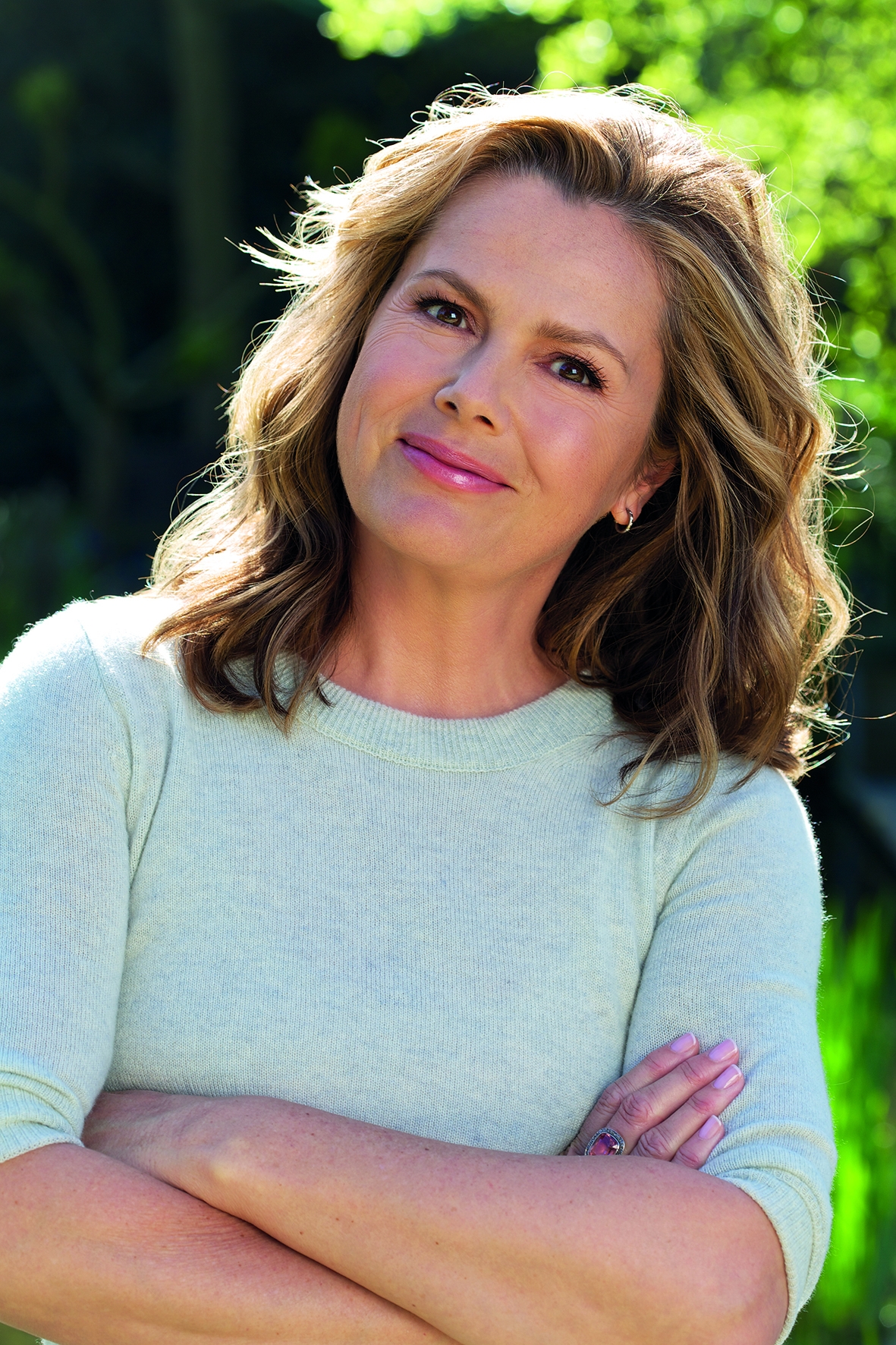 Liz Earle co-founder of the eponymous beauty brand turned champion of midlife start-ups has launched a new business, in her 50s. And she's not alone. In August, Barclays Bank recorded a 67% increase in women over-55 starting new careers. Having worked hard building our careers and families over the decades, we're now doing it for ourselves. The Liz Earle Beauty Co was sold to Avon in 2010 (then bought by Walgreen Boots Alliance in 2015), and the MBE-toting entrepreneur finally stepped down as global ambassador earlier this year. Earle started out as health and beauty journalist in the 1980s and has returned to writing and broadcasting for Liz Earle Wellbeing, a quarterly magazine and website. As well as running this new project, she's involved in numerous charity and business initiatives. *Namedrop alert* it was lovely to meet Liz at my book launch in September (not a charity initiative) – never one to miss an opportunity, I asked if we could have a chat about her career (so far) and midlife start-ups:
TNMA: Why do you think so many over-50s are starting new businesses/changing careers and doing their own thing?
LE: I think that there is an increasing recognition from over-50s that their life skills are a valuable business asset and that they aren't too old or too late to do their own thing. Experience is a genuine business asset that only comes with age.
TNMA: How did you find the the process of starting a new business? What were the highs and lows?
LE: I spotted a gap in the market for a magazine that focuses on seasonal wellbeing with advice for eating well and living well. I wanted to go back to my first-love, which is research and writing about health and wellbeing. I started my career as a beauty and health editor for magazines and writing books, so I love now being able to publish my own magazine, Liz Earle Wellbeing.
A low moment was when I lost a key member of my team for a while due to a family bereavement and had to cope with looming print deadlines. It was at the start of a family holiday and I just had to work right through it as there was no one else I could pass the project on to. My eldest daughter, Lily, was a huge help (she's now my Digital Editor) and it was a real eye-opener for her – and a good business lesson on how to cope calmly and methodically in a crisis. As I said to her at the time, building a successful brand is not easy – otherwise everyone would do it! How we respond to the low moments is as important, if not more so, than how we respond during the good times.
High points for me are reading the positive comments and appreciative messages that flood onto social media from new readers when they discover us – and a genuine pinch-me moment was when I walked into my local WHSmith branch and saw my face on the front of the newsstand!
TNMA: And do you have any advice for women over-50 who are starting a new business/changing career?
LE: Firstly I'd say trust your gut instinct! As I discovered when writing my latest book The Good Gut Guide, our gut is linked to our brain via the largest nerve in the body (the vagus nerve) and those inner feelings we get when we instinctively know something to be true is so often proved right.
Secondly, develop multi-platforms to promote your brand, get your voice heard and engage with your customers. If you're not on social media you'll need a crash-course in getting tech-savvy. Try and cover all bases, from newsy snippets posted on your brand's Twitter account, to pretty pictures on Pinterest and Instagram, with help and support on Facebook. I've just started a new podcast series called Wellness with Liz Earle, which is a great way to literally speak to those interested in wellbeing. Find as many ways to connect with your customers as you can.
And finally, take time to build your business plan, test it out on family and friends, and make sure the financials stack-up. It is relatively easy to make nice things – the key is to sell them!
TNMA: Please could you tell me a bit about your work with Barclays…
LE: Barclays has seen a massive increase in people aged 55+ and 65+ opening new business accounts – in fact the older generation is now more entrepreneurial than millennials. This age group can bring so much experience to the workplace, and in many ways, they're really well-positioned to start their own venture at this stage of life. I've been working with Barclays to help make sure they are meeting the needs of this growing segment of entrepreneurs. They have lots of free online resources, I'm very impressed.
TNMA: You are very philanthropical and so I wondered if you wanted to talk about the charities/organisations you work with?
LE: I've been a longterm charity supporter but am now increasingly involved with global philanthropy. I like to get involved with charities and organisations that lift others and make a tangible difference to improve lives. I'm an ambassador and advocate for The Soil Association, The Sustainable Food Trust, Love British Food, The National Eczema Society, The National Osteoporosis Society, The Prince's Trust, The Centre for Social Justice, CURE International and Restart Africa, as well as a Patron of ACE Africa.
In 2010, I founded the UK charity, LiveTwice – a humanitarian aid organisation which works to help break the cycle of poverty, abuse and unemployment that destroys the individual and leads to the breakdown of families and society. Our aim is to offer opportunity and we work in some of the most deprived areas of the UK, East Africa, Syria and India.
TNMA: What would you say is your career highlight so far?
LE: I've been fortunate to have so many proud and memorable moments, not least receiving an MBE from Her Majesty the Queen. That was a phenomenal moment. More recently, I was especially pleased to launch Liz Earle Wellbeing magazine, and also to see my new Fairtrade jewellery brand win three prestigious industry awards, including Best Collection 2016 from the Company of Master Jewellers.
TNMA: And how do you manage to fit everything in?!
LE: Family life comes first, so I get the really important dates such as school plays and concerts, holidays, parents' evenings, etc into the diary at the beginning of the year and then schedule work events around them wherever possible. I book my travel times during term-time when I'm not missed so much and tag on work trips at the end of family holidays, for example when I'm filming in Italy. I also rely on a series of small notebooks to write down everything so I don't forget, whether it's thoughts for the website or what needs picking up for supper on the way home. I find forgetting something important amidst all the juggling just compounds any guilt, so being a compulsive list-maker seems to work for me! I've also learnt that you don't have to be perfect all the time – as long as most of it gets done and most people are happy most of the time, I would consider that to be a success.