The psychology behind our fashion choices: five minutes with Professor Carolyn Mair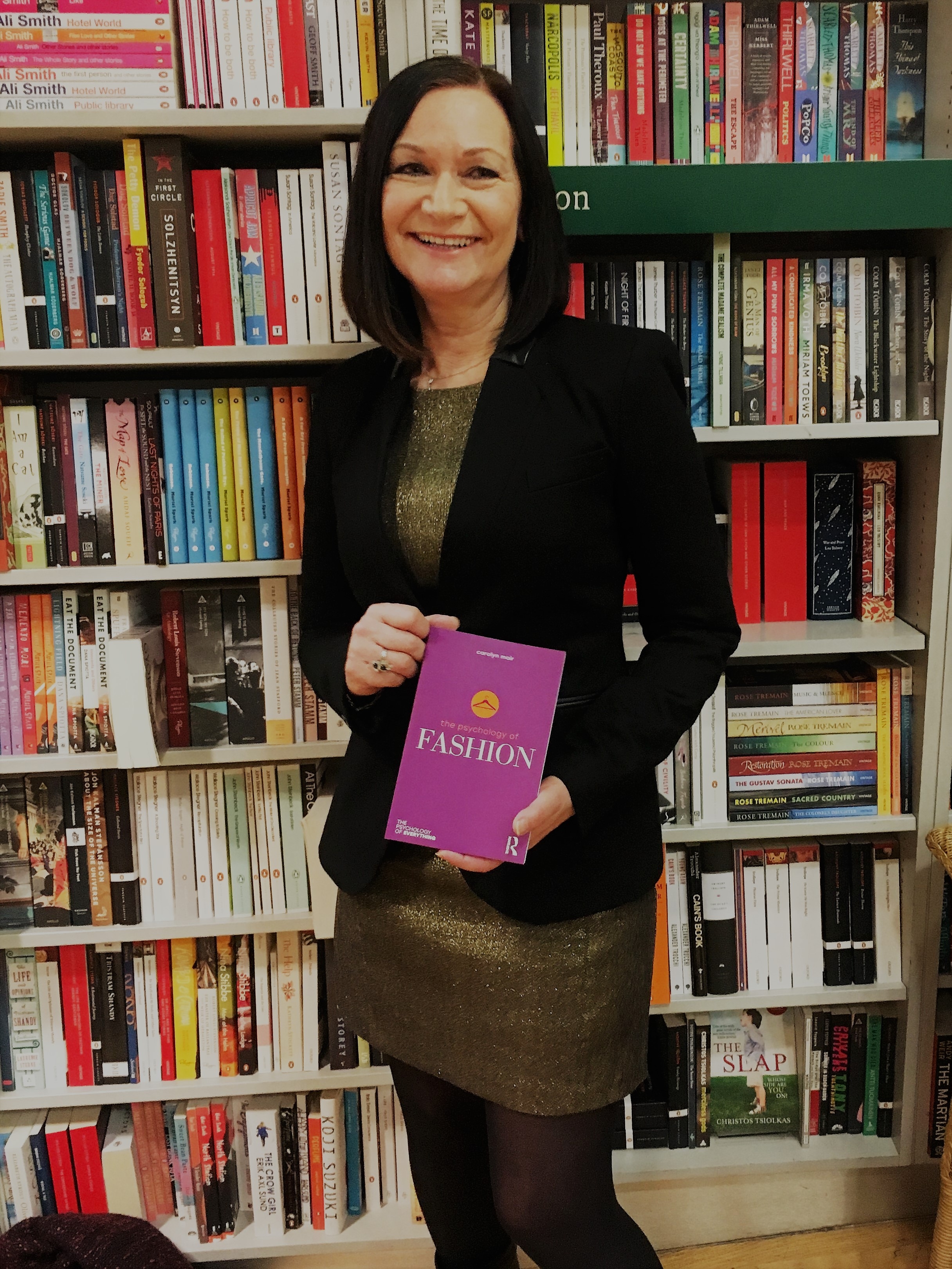 'This is a good time to be an older woman or a woman of colour – I really like that things are finally changing, we are seeing more diversity in the media and I'd like to think it's because of my courses!' laughs Professor Carolyn Mair PhD – a renowned British psychologist and author of the new book The Psychology of Fashion. 'Challenging perceptions is a good way to make changes,' she continues, 'We now have 83-year-old women modelling lingerie… Clothes can absolutely be empowering.'
Carolyn is probably best known for her work in academia, designing and leading degree programmes to explore the psychology of fashion. The MSc course at London College of Fashion (LCF) started in 2012 and this year saw the launch of the Psychology of Fashion undergraduate programme, 'My baby's baby! It's great,' she says over the phone. It was during her time at LCF, that the professor was approached by Routledge to write her book The Psychology of Fashion. Released in March (and available HERE), it offers an insight into the thinking behind our fashion choices. I've interviewed Doctor Carolyn several times for newspaper and magazine articles and we've sat on panels together discussing diversity – those things can be a bit daunting and so I'm always relieved to see her friendly face and enjoy a down-to-earth conversation (rather than being subjected to cringe-inducing academic grandstanding).
'Fashion and psychology are inextricably linked' Carolyn continues, 'Both are concerned with sensation and perception, identity, the body and human experience. What we wear is important, it affects our comfort and confidence.' The Psychology of Fashion explores how clothing can affect our cognitive processes, the way fashion design can impact healthy body image and the reasons why we are motivated to belong to social groups and use clothing as social identification.
After working as a graphic designer and having children, Carolyn returned to study a psychology degree in her late thirties. Her career continues to evolve and since leaving LCF she has launched her own business working with the fashion industry, as well as continuing to work in education, and running her own one-day-courses. She hopes she can inspire other women to do the same.
Want to find out more about the psychology of fashion?
SPECIAL OFFER: PSYCHOLOGY.FASHION COURSE
Introduction to Psychology for Fashion one-day courses are great for anyone who is excited by fashion and fascinated by understanding what makes us tick (I certainly am). And as an exclusive offer to That's Not My Age readers Professor Carolyn Mair is offering a discounted rate for her April course.
Introduction to Psychology for Fashion – 1-day course
Next one: 10am – 5pm, Saturday 28 April 2018. Lift, Islington, London N1 9PW.
Fee: £125 including coffee/tea thoughout the day. Places are limited so please book early.
Please email [email protected] to book.