Older Models: Stella Tennant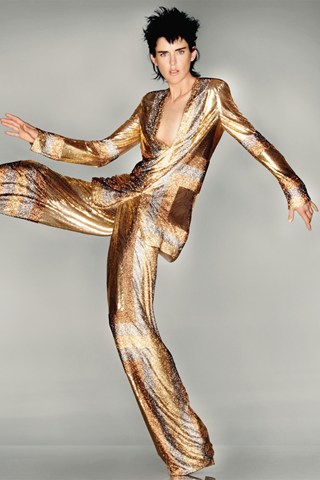 Stella Tennant photographed by Nick Knight for Vogue.
Some people may question the relevance of catwalk models at an Olympic Games' ceremony but why not make use of a prime advertising slot to showcase what's left of Great British industry? I'm all for promoting car manufacturing (I give you the Rolls Royce and Robin Reliant), high fashion and certain elements of the music industry. The Kaiser Chiefs performing a Who cover version made it feel a bit X Factor – I half expected Simon Cowell to arrive with Her Majesty in his private jet – but at least they were in tune. Thankfully, George Michael, Eric Idle and The (real) Who managed to bring a bit of star quality back to the proceedings. Anyhow. As we couldn't have David Bowie at the Closing Ceremony – music industry insiders tell me he's not playing at the moment and doesn't like flying – I was quite happy to settle for Stella Tennant. Looking fabulously androgynous in a sparkly Christopher Kane suit. Yes, Kate Moss looked amazing in Alexander McQueen, but Tennant had that glam rock edge. I've always admired her haughty elegance (her grandma's Debo the Duchess of Devonshire), boyish silhouette and choppy hair. She's only 41, so technically not very old at all, but I can't think of another phrase for this regular blog post. Can you?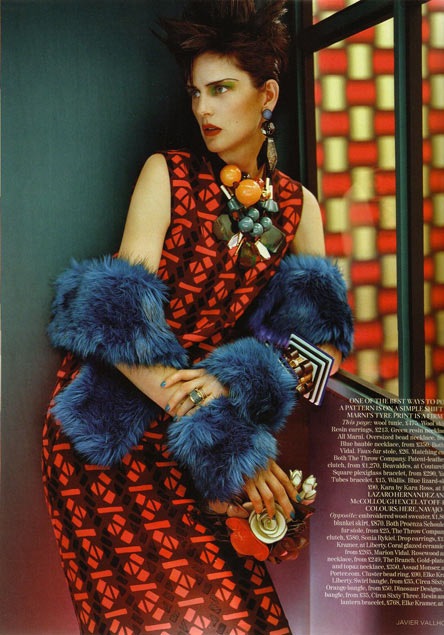 Vogue September 2011. Photos: Javier Vallhonrat.
Vogue November 2012. Photos: David Sims.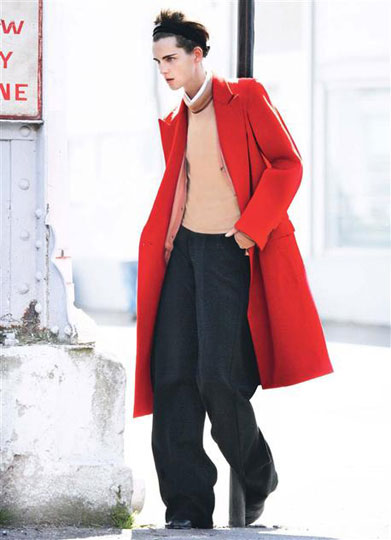 Vogue July 2010. Photos: Mario Testino
Celine spring/summer 2011 campaign, shot by Juergen Teller.
Photos: Getty, Vogue, NYmag.