Why we definitely get more stylish as we get older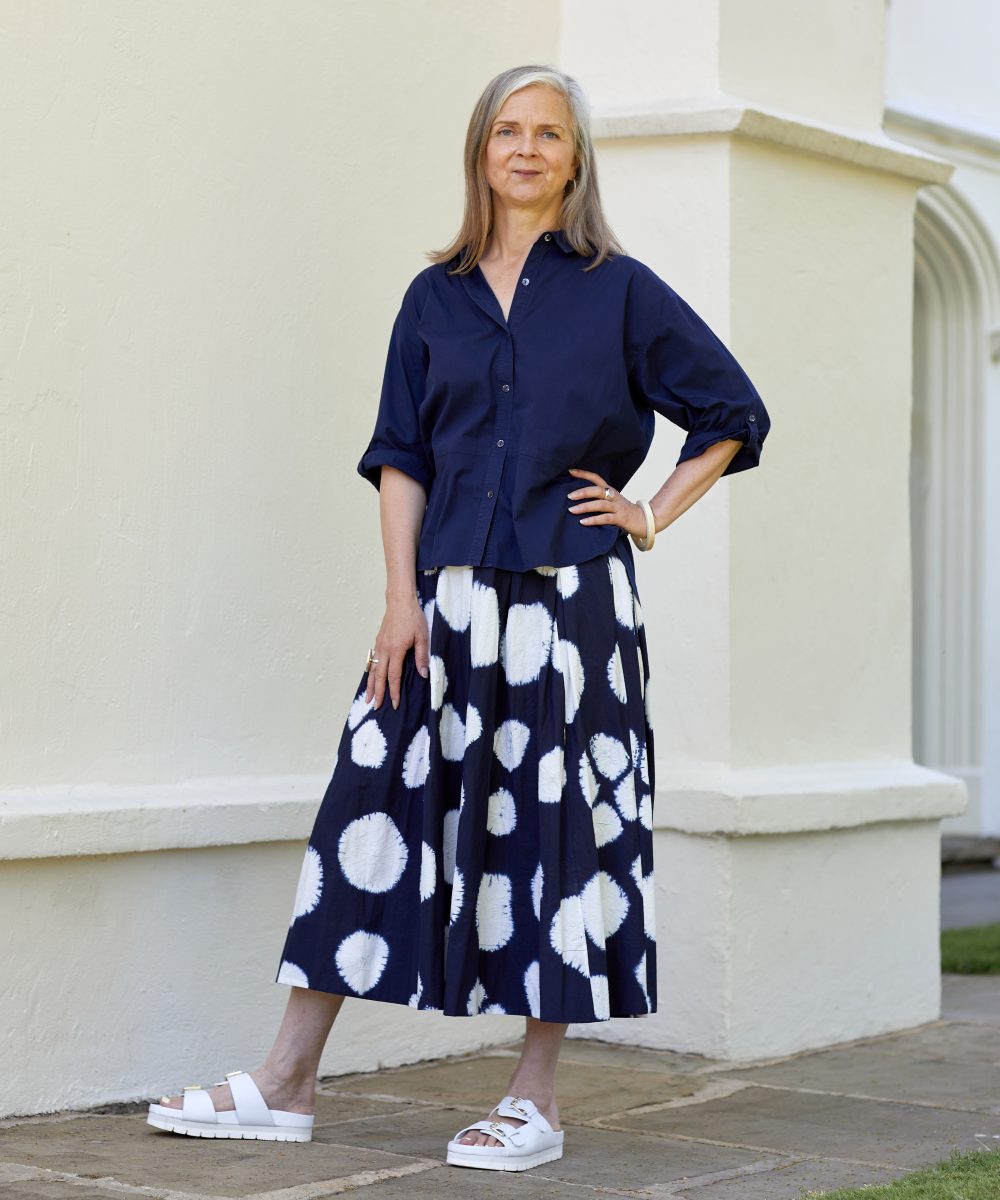 After years of trying various trends and faffing around with ill-fitting clothes, I've finally found my style groove. At 57, I know what I like and how I want to look. We're all styling it out, experimenting with our signature look and wearing what we please. Self-acceptance and feeling comfortable in our own skin (even if it is a bit wrinkly) come with the midlife territory. I'm not boasting when I say that my sixth decade has been my most stylish yet.
The navy cotton shirt is an old Eileen Fisher. Stitched Masa Shibori cotton skirt was a very generous gift from Toast (it's a beauty and almost sold out). My silver rings are from Claire Stratton. The wooden bangle is from Branch Jewellery. Chunky sandals were gifted by Grenson. The canvas bag in the second photo loaned from sustainable brand LPOL and returned.
Photography: Claire Pepper