That's Not My Age Podcast: Author, screenwriter and presenter, Emma Kennedy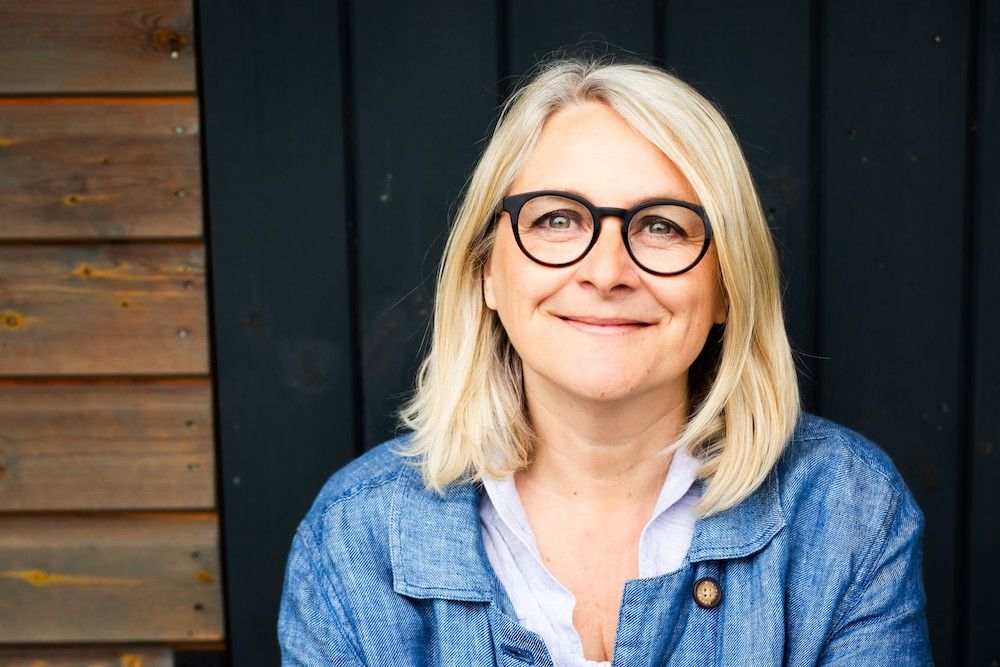 Emma Kennedy is quite possibly the most multi-talented podcast guest I've interviewed. The 55-year-old is an accomplished author, producer, playwright, TV scriptwriter, she wrote The Kennedys, a 2015 BBC comedy based on her memoir of family holidays in the 1970s, The Tent, The Bucket and Me, and has contributed to numerous other shows including Miranda and Jonathon Creek. She has acted in sitcoms, worked with Mel & Sue, holds a Guinness Record and is a Celebrity Masterchef winner (2012). And, no doubt, you will recognise her voice from the radio because she does that, too.
Emma began performing at Oxford University, becoming President of The Oxford Revue and a regular fixture at the Edinburgh Fringe Festival. On graduating, she trained as a solicitor and for three years practised law in London, including a stint working with Sir Keir Starmer. But in 1995, much to her mum's dismay, she left the legal world to focus on writing and the creative arts. Publishing her first novel, How To Bring Up Your Parents, in 2007, she has since released eleven books, including the Wilma Tenderfoot series of children's books.
Her latest publication, Letters From Brenda, is her most personal to date. Simultaneously hilarious and heartbreaking – I was in tears by page four –  it is an incredibly moving tribute to her late mum, Brenda; who suffered from an undiagnosed mental illness throughout her life. Three years after her mum's death, Emma's father sold the family home and the new owner uncovered a pile of lost letters (written by Brenda) hidden in two suitcases in the loft. Eventually, Emma read through the letters (published unedited ' apart from the bits that are so libellous, no sensible editor would allow them') and used writing the book to work out what was wrong with her complex, charismatic, unpredictable mother. The woman she adored. ' My mother and I had a complicated relationship: she was difficult and volatile, but I knew that wasn't the whole story. In fact, I realised, I didn't really know her story at all.'
Anyone who grew up in the 1970s, an era when families simply didn't talk about the important stuff, when serious issues like mental health were brushed under the Axminster, will relate to this.
In this episode, she talks candidly about her complex relationship with Brenda and how writing the book helped her to overcome the guilt she felt about not addressing her mum's illness. Along the way we discuss her successful career in TV, radio and comedy, together with her newfound love of health and fitness. And of course, we cover the usual TNMA topics such as ageing and menopause.
I thoroughly enjoyed chatting to Emma; she is charming, friendly, witty and wise.
Emma is re-reading Graham Greene's The End of the Affair, watching Love Island, she wears Converse All Stars and buys a lot of her clothes from Poetry. Hope you enjoy the episode.
You can buy Emma Kennedy's new book, Letters From Brenda, now.
Listen here:
PODCAST LINKS
Listen to the podcast on Spotify HERE
Listen to Apple Podcasts HERE
Please, please rate, review and subscribe, to help more listeners to find the podcast.
We're also on Stitcher, Podtail, Poddtoppen, and Google Podcasts.
PODCAST CREDITS
Producer and audio engineer: Linda Ara-Tebaldi
Host: Alyson Walsh
Guest: Emma Kennedy
Music: David Schweitzer
Artwork: Ayumi Takahashi
Coordinator: Helen Johnson