Love this: Jeny Howorth in Liberty print pyjamas
You say pajamas I say pyjamas….while I wouldn't wear them for working from home, I am fond of a pair of fine PJs. And I love seeing photos of super-cool 1980s model Jeny Howorth modelling again, today. In this Peace Love & Togetherness story for Liberty, the 56-year-old looks thoroughly at ease with the ageing process – which brings me great joy, as being the same age I feel like we've grown up together. With her gamine looks and signature bleached blonde crop (courtesy of hairdresser Sam McKnight), Jeny Howorth was big in the 1980s fashion world and often appeared on the cover of Elle and i-D magazines. Now she's working as an artist and modelling again. In the Liberty print pyjamas shoot, Howorth appears alongside her daughter Georgia. The mother-daughter team spent lockdown together and enjoyed being creative and having fun on Instagram, ' We like hanging out, we like each other very much, we bounce off each other, we're a good creative duo,' Howorth said in an interview, 'She's got that young head, I've got that old, wise, slightly mad head. We're a good team.'
Earlier this year, Howorth walked at the Simone Rocha show and was featured in The Sunday Times Style magazine.
Jeny Howorth on the cover of Elle magazine in 1986: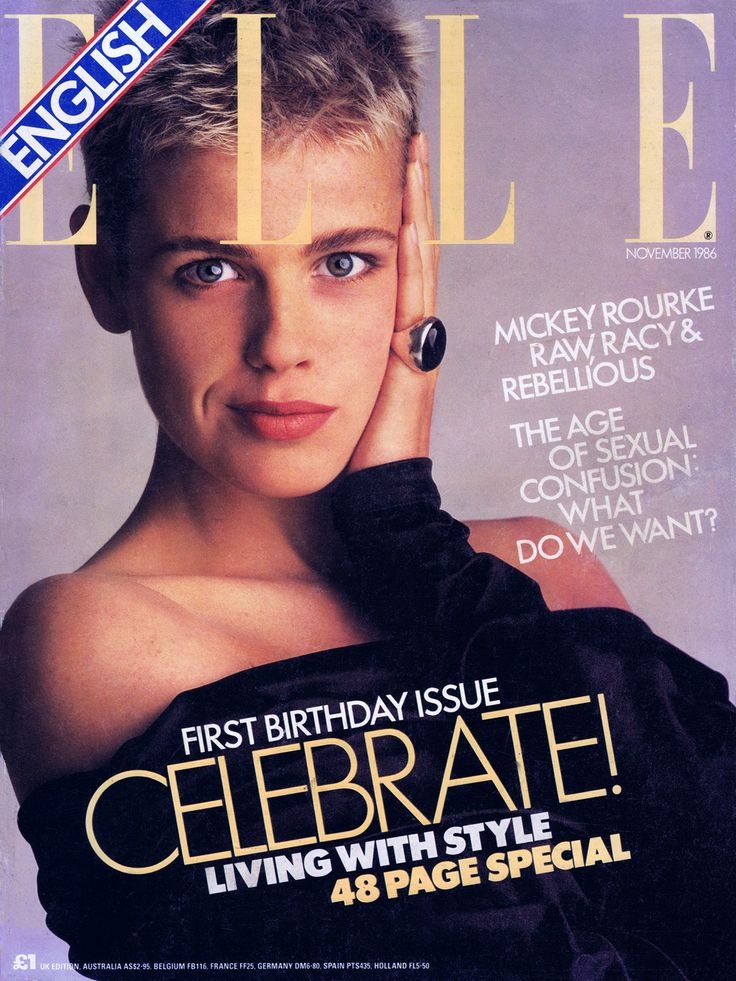 It's great seeing images of a woman in her fifties that I can relate to – and this final Liberty print pyjamas photo sums up how a lot of us feel at the end of 2020….
More Christmas pyjamas, below. Style tip: Don't wear them outside the house.
And the TNMA Christmas gift guide is HERE.

*Please note: That's Not My Age uses affiliate links to gain a small commission on items purchased through the site.