Style Profile: Prue Leith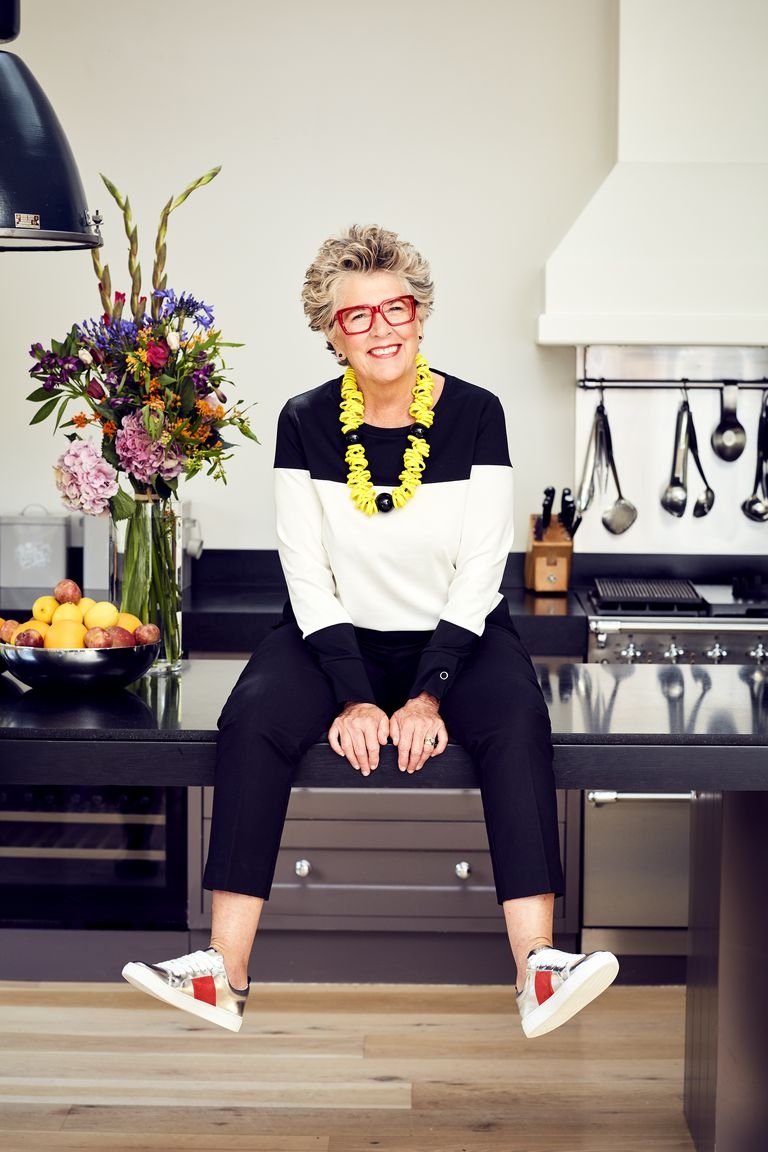 The Great British Bake Off judge and cookbook author Prue Leith has a bold, maximalist aesthetic, with a penchant for oversized necklaces and show-stopping specs. Balancing her role on Bake Off, alongside the launch of a new book and lifestyle website (both named 'Prue') she says 'I've never been a slave to fashion and I never will be. Of course, I want to look great, but not at the cost of pinched toes or hours spent in crowded shops.' Hear, hear.
Where Mary Berry was all floral prints and sell-out bomber jackets, Prue holds her own in sailor stripes, decorative jewellery and bold block colours. 'Bright colours just lift your mood' she says on her new site, 'I have never understood why the whole world goes into grey, black and brown in cold and miserable winter, just when we need that lift.'
Her signature style is Beatrice Von Tresckow (London, Berlin, Cheltenham) meets COS – a blend of visually arresting clashing colours and clean lines with a little boho thrown in. Bold tunic tops over straight-leg trousers, eye-catching jackets and coats, always a pair of fabulous flats; this is Prue's wardrobe glue, and no outfit is complete without a lively accessory or two. The bright glasses she's recently been wearing are hand-painted from Ronit Furst and you'll rarely see Prue without a statement necklace (I read recently that she's even been approached to start her own jewellery line.) 'There's just something so wonderful about choosing the right necklaces – or necklaces, plural, to add a dash of élan to an ordinary outfit' she muses, 'A great bold necklace is invaluable for those days when you lack the energy of making a big effort, but don't want to look boring.'
If you need a bit of background:
South African born Prue, 78, started her career with a catering business, before opening her own restaurant and cookery school, and was awarded a CBE in 2010. In addition to seven novels, Prue has just released her 12th cookbook. The mother of two lives in Gloucestershire.

Photos of Prue Leith are from Good Housekeeping. Please note: Affiliate links in this post may generate commission.