Wear your age with pride: new sweatshirts added to the That's Not My Age collection
One of last year's highlights was the opportunity to collaborate with a few of my favourite independent designers on a small collection of limited edition, super stylish clothes and accessories. What with going in and out of lockdown and all the restrictions and delays involved, I'm delighted the That's Not My Age Edit actually materialised. So a big thank you for your lovely response, and a special thank you to all the designers who helped make it happen.
The age-positive slogan sweatshirts have been incredibly popular, which pleases me, no end. We should wear our age with pride. Literally. Earlier this year, Charlotte Day the Dandy Star designer and I, got together to work on a couple of new versions for summer. The & Wiser sweatshirt celebrates knowledge and experience acquired over the years, and is now available in navy with a fabulous, neon pink slogan. The relaxed design (I love the shape of the neckline) has an oversized fit, raglan sleeves and an old-school athletic vibe.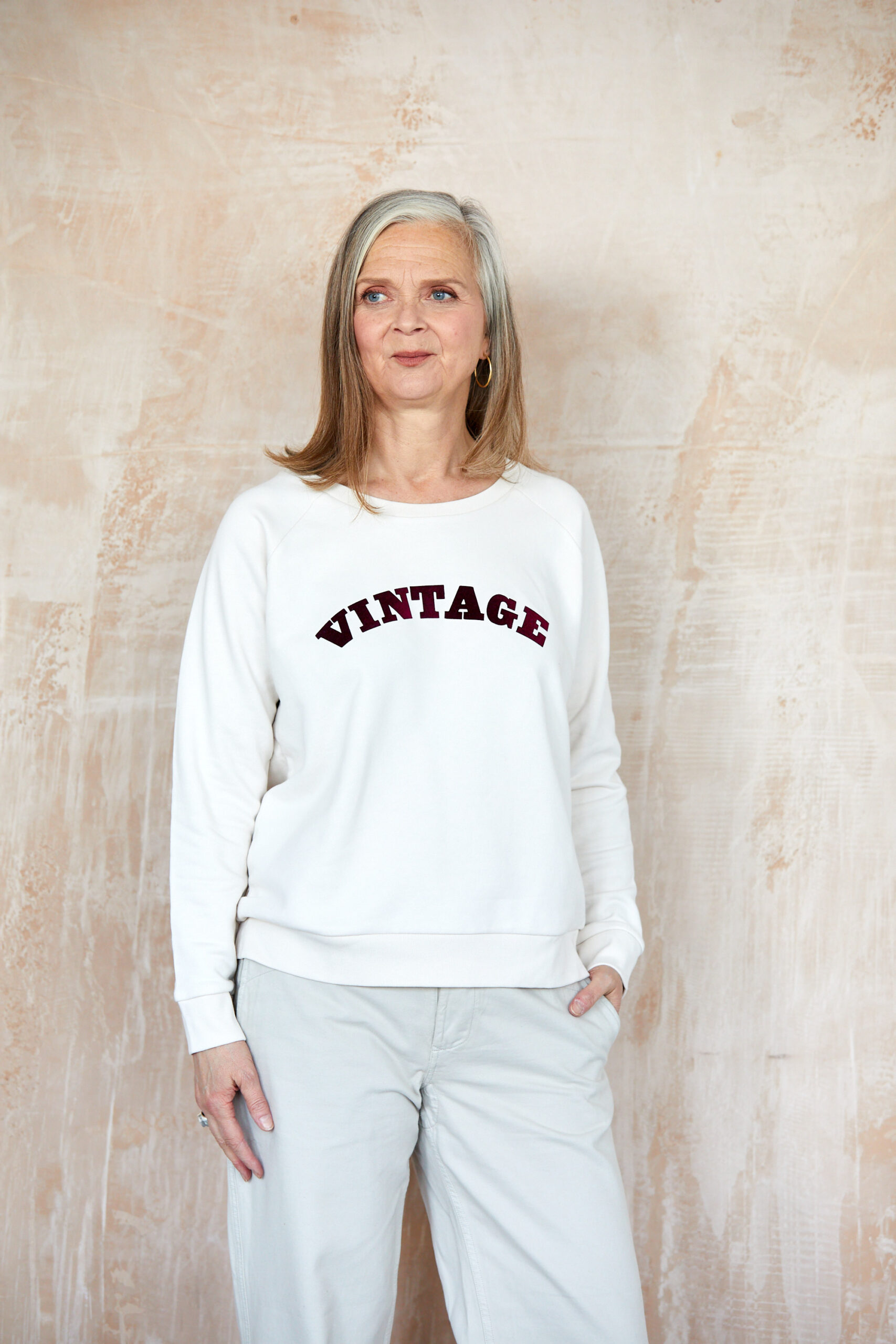 The Vintage slogan reflects our age, wisdom and standing in the world. Readers we are in our prime! The summer edition of the sweatshirt has bolder, varsity-style flock lettering, available in bottle green or burgundy, on a super-chic, antique white background. All the sweatshirts are made from 85% organic cotton and 15% recycled polyester and manufactured in Fair Trade factories.
We should be proud of what we've achieved, so far. And I hope you'll proudly wear one of these sweatshirts.
All the items can be purchased by clicking through to the Dandy Star website and placing an order. Or check out the TNMA Edit section on the homepage toolbar to shop the latest collection. Please note, the pink, Own It sweatshirt and the original & Wiser design in grey, are still available. And I'm collaborating on another couple of items to be released over the next few months. Watch this space!