How to make workwear work for you
Still working the workwear – with added enthusiasm now that I know Cate Blanchett is on-board. Having dismissed dungarees, I've moved on to cargo pants. This pair are from US workwear brand Stan Ray (found in a shop in Brixton, 100% cotton, available HERE). I opted for a looser fit because that's what I like. Everyone I interviewed for Know Your Style was asked to explain what style meant to them. The majority mentioned dressing for comfort, ease and authenticity; wearing what's right for you. Exactly what I'm doing here.
Army surplus has been part of my wardrobe since I was a teenage Joy Division fan with a penchant for MASH. So, by wearing combat pants again I'm revisiting an old favourite – which discounts the 'if you wore something the first time round, don't even bother trying it again' theory. Following this edict would exclude quite a lot of wonderful items: workwear, the jumpsuit, Levi's 501's, clogs, maxi skirts and dresses. OK, I doubt I'm ever going to entertain hot pants again in this lifetime  – but there are certain garments that, worn differently, can bring a fresh, modern spin to an outfit. Going for grown-up tomboy, over 'Hot Lips' Houlihan is the way to avoid looking like I'm stuck in a 1970s style rut. And the juxtaposition of feminine and masculine is a combination I'm always happy in. The navy blazer is old Paul Smith, the floral blouse is agnes b and the white brogues are Grenson's sample sale; though white sneakers or ankle boots would work just as well.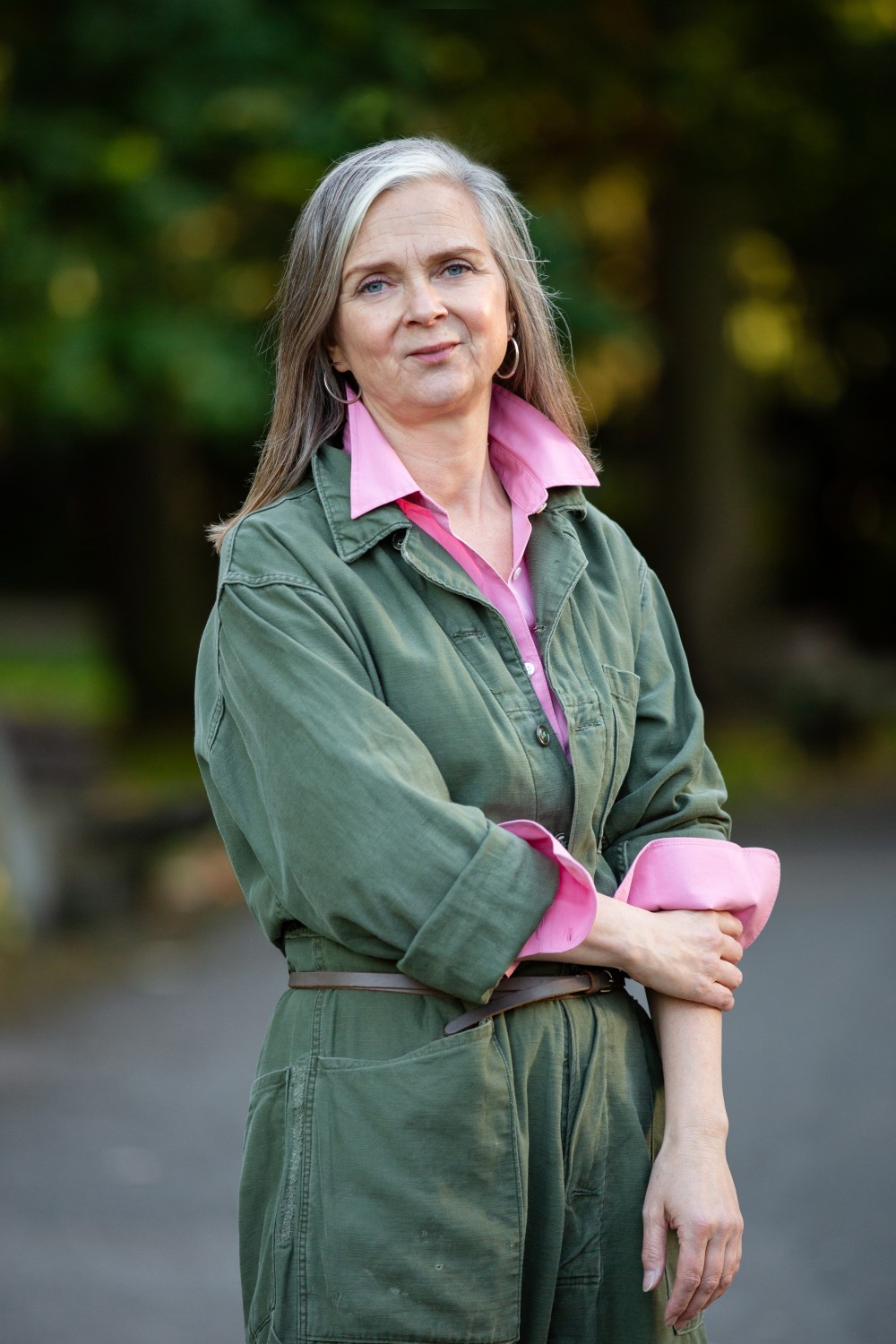 Another new styling trick I'm getting into, is wearing a shirt under a jumpsuit. It's an alternative to the striped t-shirt and has a neat, formal-meets-informal nature. This Lovely Pink Shirt was a gift from Arket and I've found it's a quick and easy way to add warmth on a cool autumn morning. How to look a little less glacial around the facial area…

Please note: Affiliate links in this post may generate commission.