LOVE THIS: Margaret Atwood by Tim Walker
Nobody knows this but there is a Margaret Atwood illustration in my latest book Know Your Style (p113, accessories chapter), based on this photo of the inimitable author birdwatching in a wide brimmed felt hat and silk scarf. The most recent copy of Sunday Times Style magazine featured a wonderful photoshoot and front cover starring Atwood. The genius author has stepped into the fantastical world of Tim Walker. Styled by Harry Lambert, in voluminous clothes and standout accessories, Atwood looks fantastic. Like Helena Bonham Carter's long-lost auntie. And some of the items are hired; this is a thing (one that I must write about soon). Photographer Tim Walker has an exhibition opening at the V&A on the 21 September 2019, and of course, Atwood's new book The Testaments, a sequel to The Handmaid's Tale, is out now. According to the Sunday Times, 'It doesn't tell the story you expect it to tell.' Mmmm….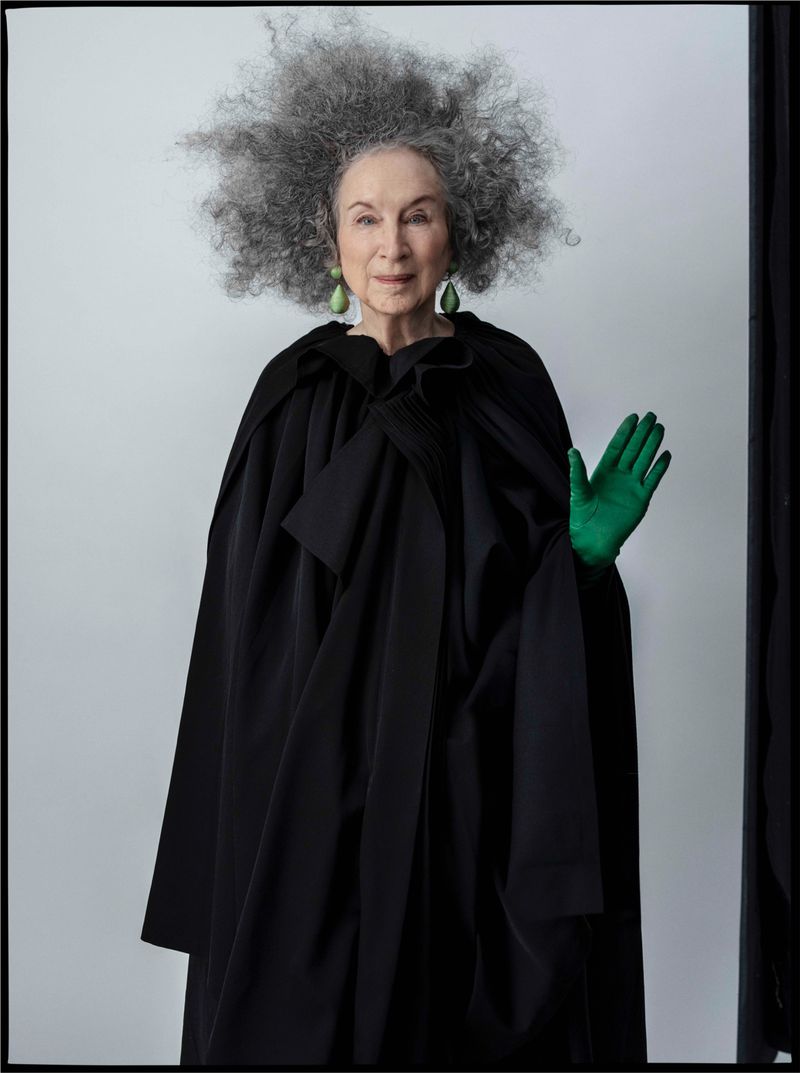 Captions: Front cover, Margaret Atwood wears Isabel Marant Etoile dress and Philip Treacy hat, gloves and necklace available to hire from The Contemporary Wardrobe Collection. Second picture: Simone Rocha dress, vintage gloves and necklace  available to hire (as above). Third picture: cape dress by Yohji Yamamoto, vintage gloves and earrings, available to hire (as above).