Navy blue is the grown-up hue
Navy blue is the most elegant neutral, right? If my teens and twenties were an interlude in black, then midlife and beyond is all about navy. The best way to wear this grown-up hue is to combine different textures: try dark denim and cashmere with a fabulous faux shearling over the top. For the next few months I'm going to be collaborating with M&S on a series of style posts; casting a beady eye over their collections for those key pieces that fit seamlessly into any wardrobe. I'm quite chuffed about this because instead of going from one thing to another without much forward-planning (in my usual style), I've had to get organized and buy a wall planner– it's also meant that I've finally got my hands on the M&S navy cashmere roll neck jumper I've been after for years.
Tip: buy online, now, and go one size up if you prefer a slouchy sweater.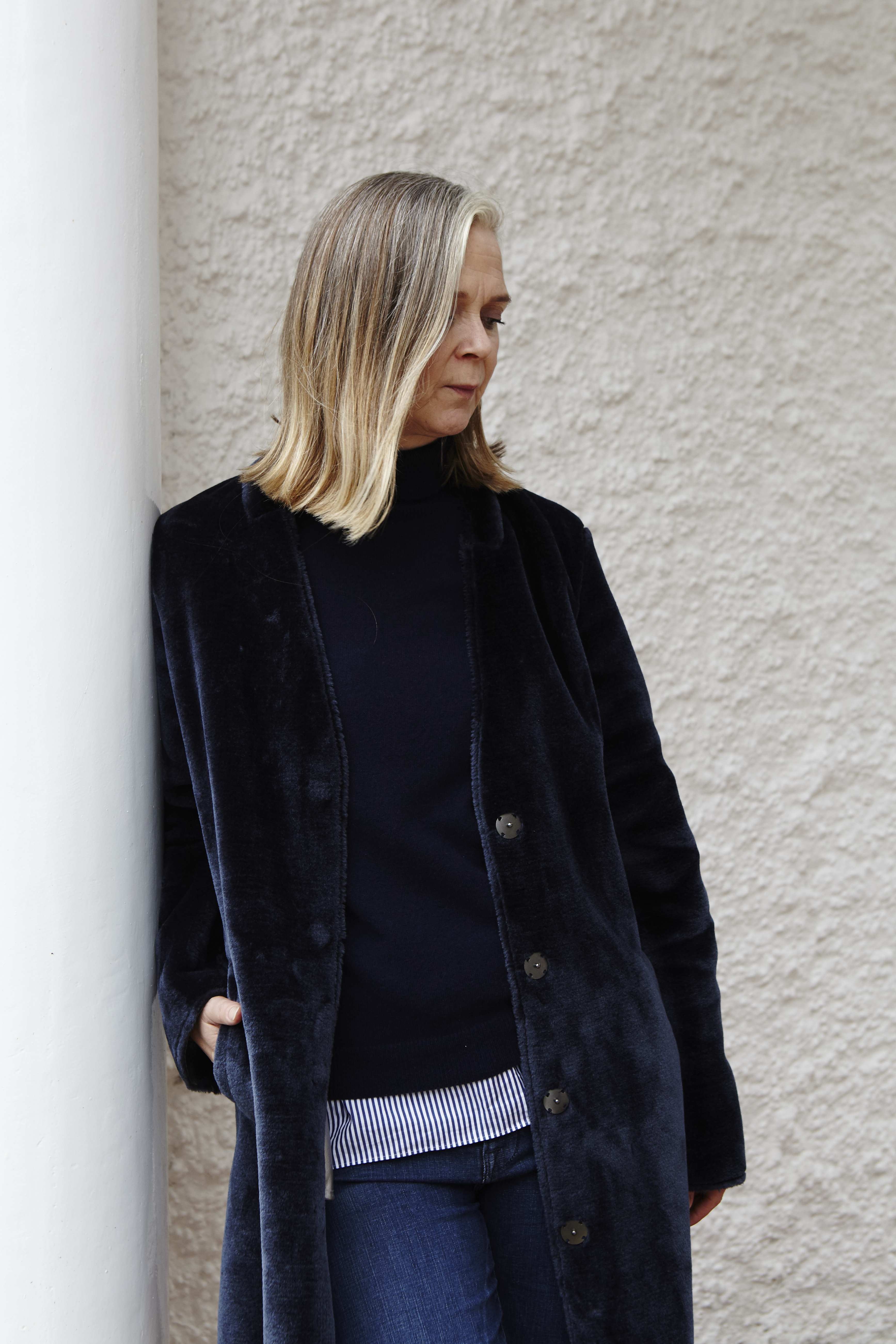 Here I'm wearing my navy cashmere with the M&S Collection faux shearling overcoat. Another effortless, everyday style that is great to slip on over dark denim jeans. I'm looking forward to feeling the benefit of this autumnal layering once the unseasonably warm weather blows over. It is hot out there and it's not just my age.
Cezanne said that, 'Blue gives other colours their vibration,' and this is certainly true of navy. When not going head-to-toe, it makes a super-chic canvas on which to add highlights: red, khaki and pumpkin all look ace with navy. And as regular followers all know, I'm particularly fond of the khaki and navy combo. Find a lovely warm hue that brightens the complexion and peps things up a treat.
Note: the faux shearling coat does have a silver synthetic lining.
This is a sponsored post.