Queene & Belle collaborates with Bay Garnett: cashmere sweaters for the Christmas wishlist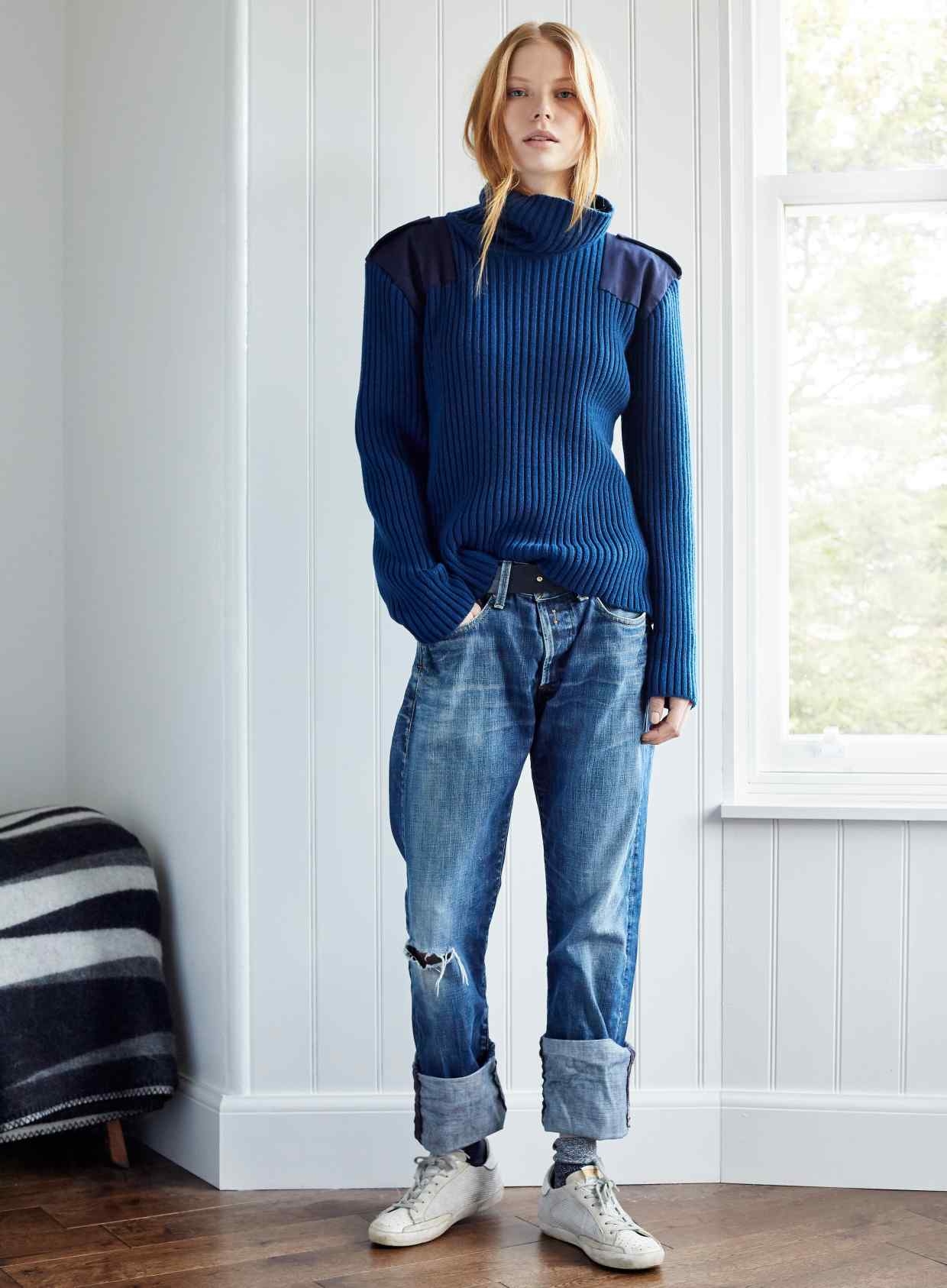 When I first started That's Not My Age I ran a regular feature called Your Purse is on Fire! Usually the kind of dream item afforded by those with access to an offshore tax haven. My latest post for the FT's How To Spend It falls well and truly into that bracket. Scottish cashmere brand Queene and Belle has collaborated with cool stylist-about-town Bay Garnett. "I've always admired Bay's styling," says Queene and Belle founder and designer Angela Bell. "She has an amazing eye for vintage and really strong ideas, so I thought it would be a nice fit."  The pair have joined forces on a capsule collection of four sweaters reinterpreting items from Garnett's wardrobe of west London flea-market finds: retro designs with adapted silhouettes that transform each piece into a contemporary classic. My favourite is the Commando Jumper above. "I love military," Garnett tells me. "I like its androgynous quality and it's also eternally classic and cool." These luxury sweaters are made in Scotland and use 'five to six ends of two-fold yarn, so in effect it's like 10-ply cashmere'. They're way above my pay grade but like Angela Bell, I love the styling.
Queene & Belle's Bay Garnett collection is available from Matchesfashion.com. Read my full FT feature HERE.