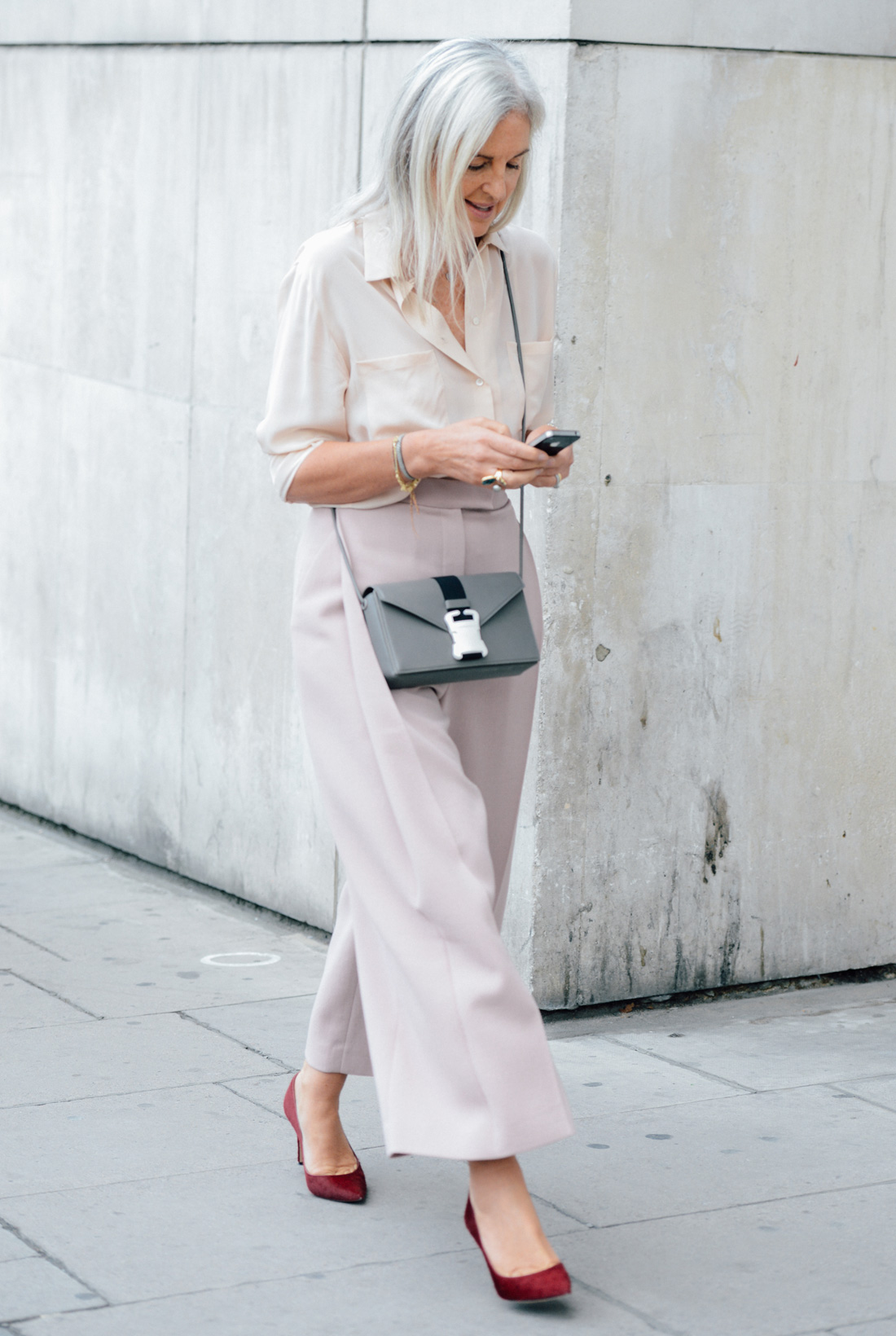 Meet my new favourite style phrase: Stealth Fashion. I read about it in the Sunday Times. The stealthy love easy elegance and pared-down essentials; prefer under-the-radar to look-at-me. Ruth Chapman co-counder of Matchesfashion.com was one of the stealth dressers mentioned in the feature, and also one of the Inspirational Women I interviewed for Style Forever (out in the USA today, whoop!). We had lunch last summer and really hit it off. Ruth – who is even chicer in real life – told me that she tends towards normcore, masculine dressing and comfort. But there's always a highlight 'something artisanal or blingy worn in an irreverent way.' In the case of these photos, make that a pair of burgundy suede heels. What impressed me most about Ruth was her lovely, warm personality and attitude towards life, 'It's about having a good balance between work, life, friends and fun; laughter is important. I also think being kind to people is important. It's something we should learn early on.'
Here's my stealthy selection:

Sunday Times Style also had a great quote from designer Luella Bartley, who together with Katie Hillier has set up new label Hillier Bartley:
'Society has changed. We're much more interested now in what women wear into middle age and beyond…women of our age, indie at heart, rakish and irreverent, who are maturing into refinement and naturalness.'
Nicely summed up. I like the idea of rakish refinement, do you?
There's a link to the piece HERE but because of the Times paywall, unless you're a subscriber only the intro is on view.