The best way to wear a neck scarf
Summer's neckerchief trend has come at the perfect moment. My neck is the latest in a long line of body parts that has started to sag. But rather than feel bad about it I've decided to tie a scarf, rather than myself, up in knots. Having never owned a silk scarf before, I've gone from naught to near double figures in a matter of weeks. Yep, it's all about the scarf now. I found this wonderful photograph of Linda Wright (above) on Pinterest when I was researching a feature on The Best New Silk Scarves for the FT'S How To Spend It website. See also, Linda Rodin and silk scarves and sweatshirts:
My scarf du jour comes from Sophie Hulme's exclusive collaboration with Liberty. Navy and white Spirograph, available HERE.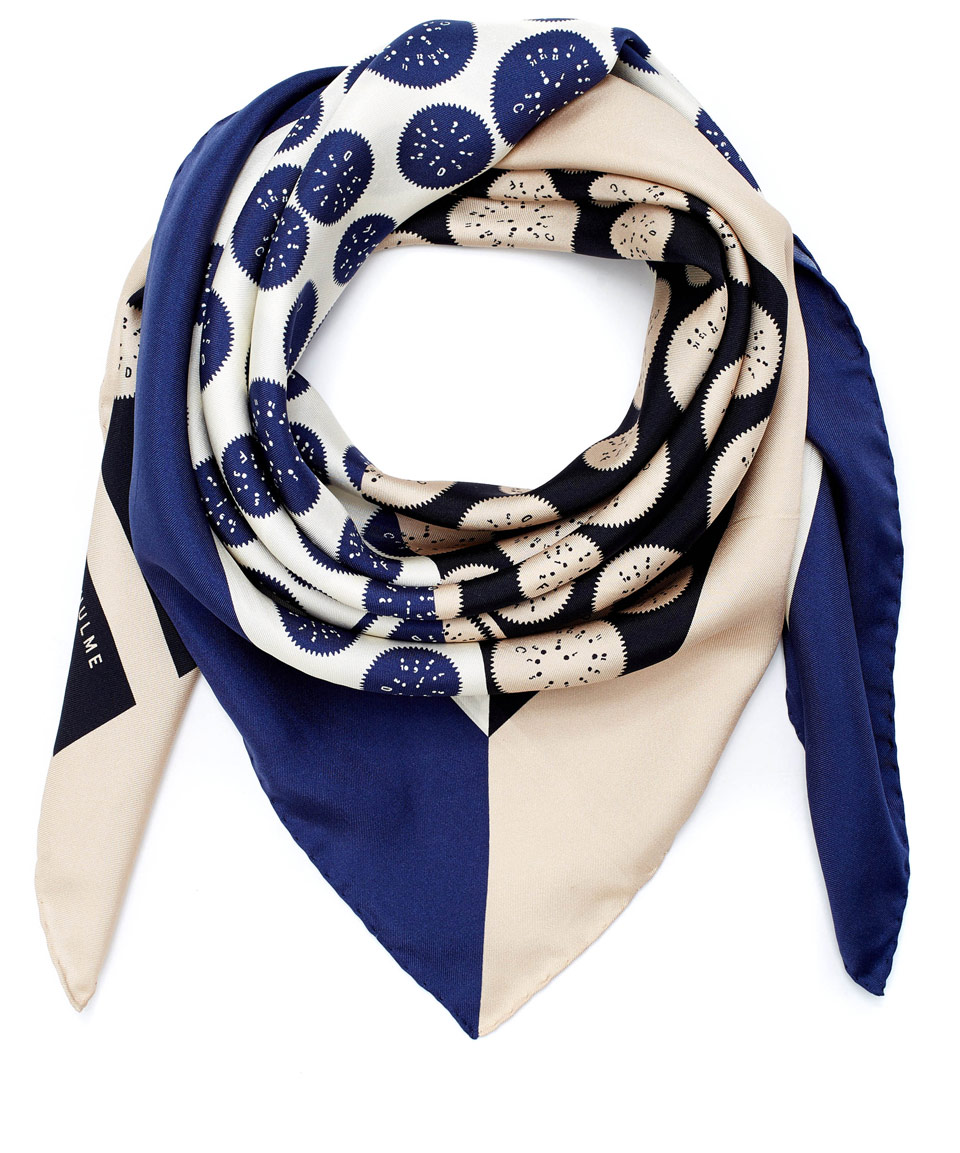 And Hulme's beautiful chip fork design, reminds me of home. Available HERE:
For How Not To Spend It neck wear, check out French Connection's graphic silk scarf, available HERE, J.Crew's cotton neckerchief, available HERE and Jaeger's tile print silk, available HERE.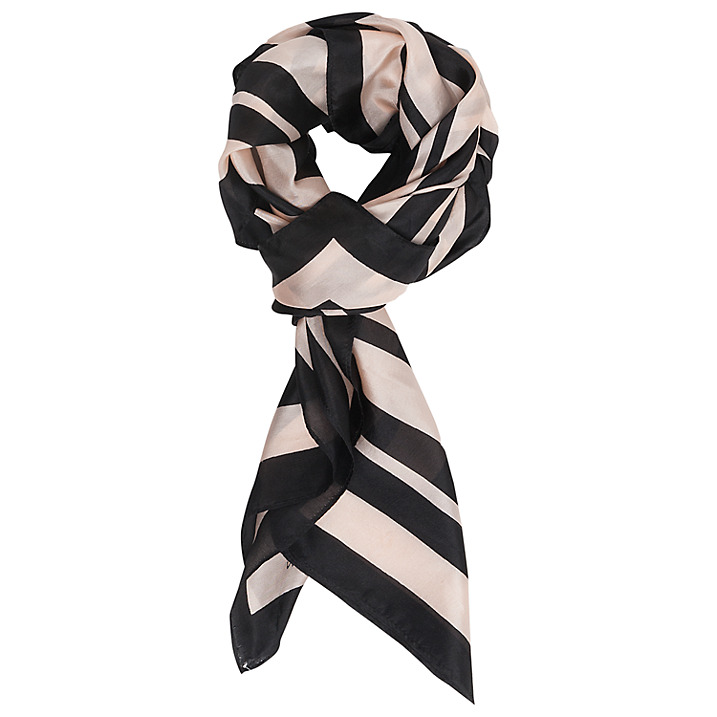 French Connection silk scarf
J Crew cotton neckerchief
Jaeger silk scarf
My full FT feature is HERE. And there's a fantastic video HERE showing 24 ways to wear a scarf in 4.5 minutes.
How do you wear your scarf?