The best way to wear flat lace-ups and brogues
Introducing the best flat shoe-wearer on the planet: Ana Gimeno Brugada. The Milan-based, Spanish-born stylist and fashion consultant (and regular on my best-dressed Pinterest board) is never out of Gentlewoman Style footwear and Gucci flats.  Ana GB is fairly elusive and has said of the fashion week circus, 'Sometimes they are just trying to get shots of people in the newest clothes. This drives me crazy because I don't want to be catalogued in that world.' Fair point. There's a bit more about her HERE.
This photograph of a child model in the latest edition of Vogue reminded me of two things. 1) A couple of readers wanted to know where to find these lace-up shoes. 2) the 1980s (see below). Fashion seems to have circled back to the decade of big backcombed hair and DIY style; and I very much like the current 'wear what you like' mood. Anyhow. The shoes in the Vogue picture are from Church's, a favourite footwear brand of mine. Other places to find fabulous flats are Grenson, Toast – whose brogues are made in Northampton by Joseph Cheaney & Sons – Clarks and Everlane.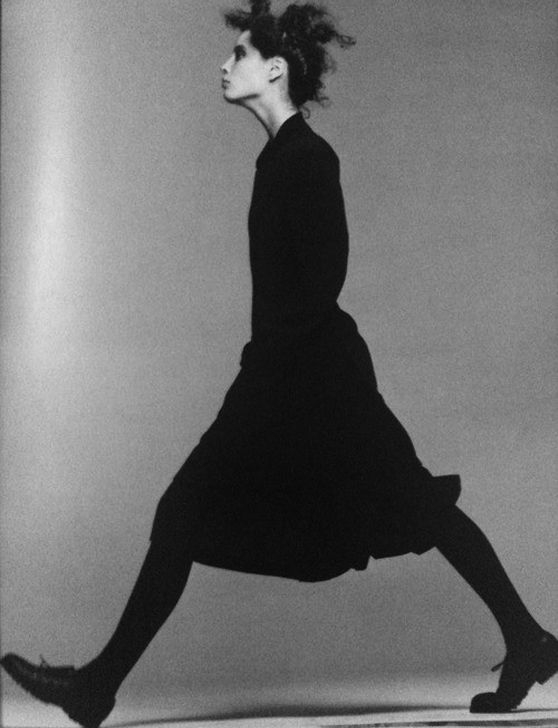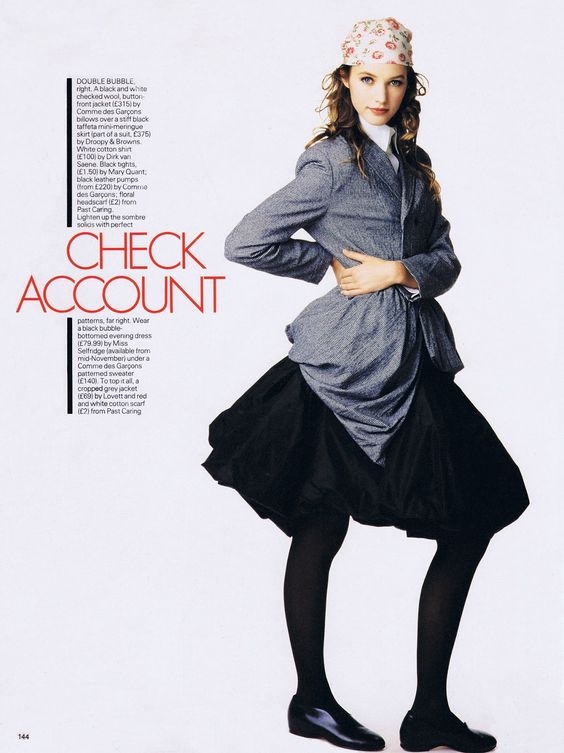 As a student in the 1980s, I wore Dr Marten's all the time and seriously believed I'd never wear another shoe. Recently, I've spotted a couple of grown-up women looking very chic in lace-up Docs and cropped trousers. Could it be time for a DM revival?
Style tip: match socks to shoes or trousers. And here's a selection of flat shoes for you: