The timeless trench coat
And here I am unintentionally blending in with my surroundings…. During the First World War that was actually one of the reasons the British military wore the Burberry trench; the colour of the top coat acted as camouflage and helped avoid attracting the enemy's attention. Originally developed in the 19th century, it was during the First World War that the Burberry trench began to see more action when officers' heavy great coats were replaced by this lighter, weatherproof gabardine outerwear. With my Gentlewoman-ly tendencies, I'd say it's the military detailing – belts, buckles, storm flaps and epaulettes – rather than the subsequent Hollywood associations that have entrenched (sorry!) the coat's appeal with me. Though I have to admit when I first tried mine on there was a moment of unexpected glamour in the changing room. A feeling that this great pull-it-together piece could be thrown on over anything (and it often is) and I'd remain forever chic, warm and dry. It's a few years old now but this timeless trench is a wardrobe trooper, brilliant at keeping the temperate climate at bay.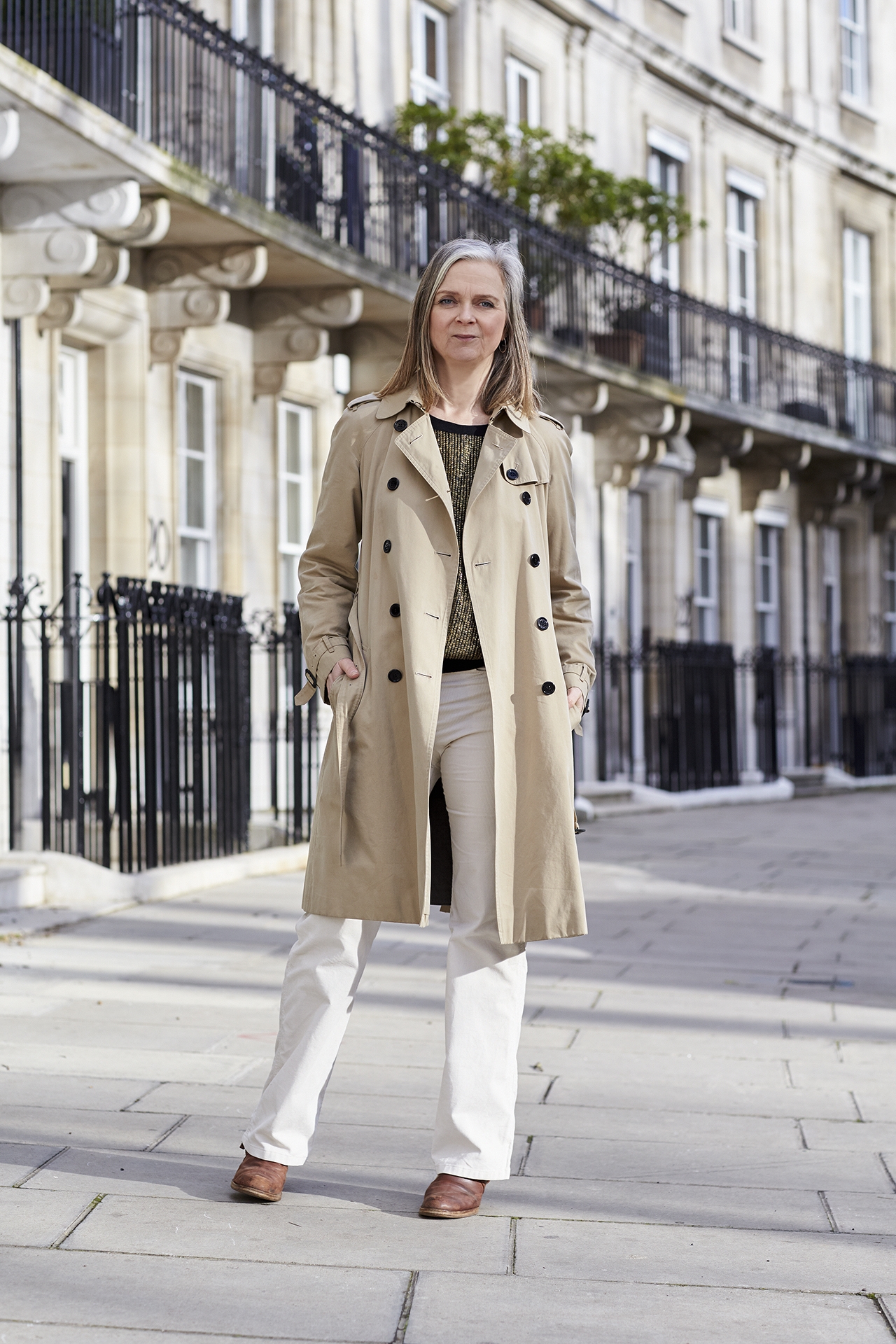 If you're looking for a trench with a bit more colour (for a lot less dollar), Hobbs Saskia style comes in four different shades, M&S has gone for gingham and a rather lovely khaki metallic number and Everlane's cotton twill trench is available in navy.
The trench is one of the top 10 Outstanding Coats in Know Your Style, and in the spirit of my latest book I've been practising new combinations of old things. The Acne Pistol boots are a bit knackered but they'll do for a little while longer, the APC cords are absolutely ancient and to whoop things up and add a whiff of Casual Glamour, I pulled out this five-year-old sequinned sweatshirt from Jaeger.
For even more glamour, here are some of the trench coats greatest moments in film.

Please note: affiliate links in this post may generate commission.