Vogue street style: two older women make surprise London Fashion Week appearance
The Queen made her first appearance on the front row yesterday but guess who made Vogue's Best Street Style at London Fashion Week list. Ahem. Must be the superb khaki malarkey and navy colour combination: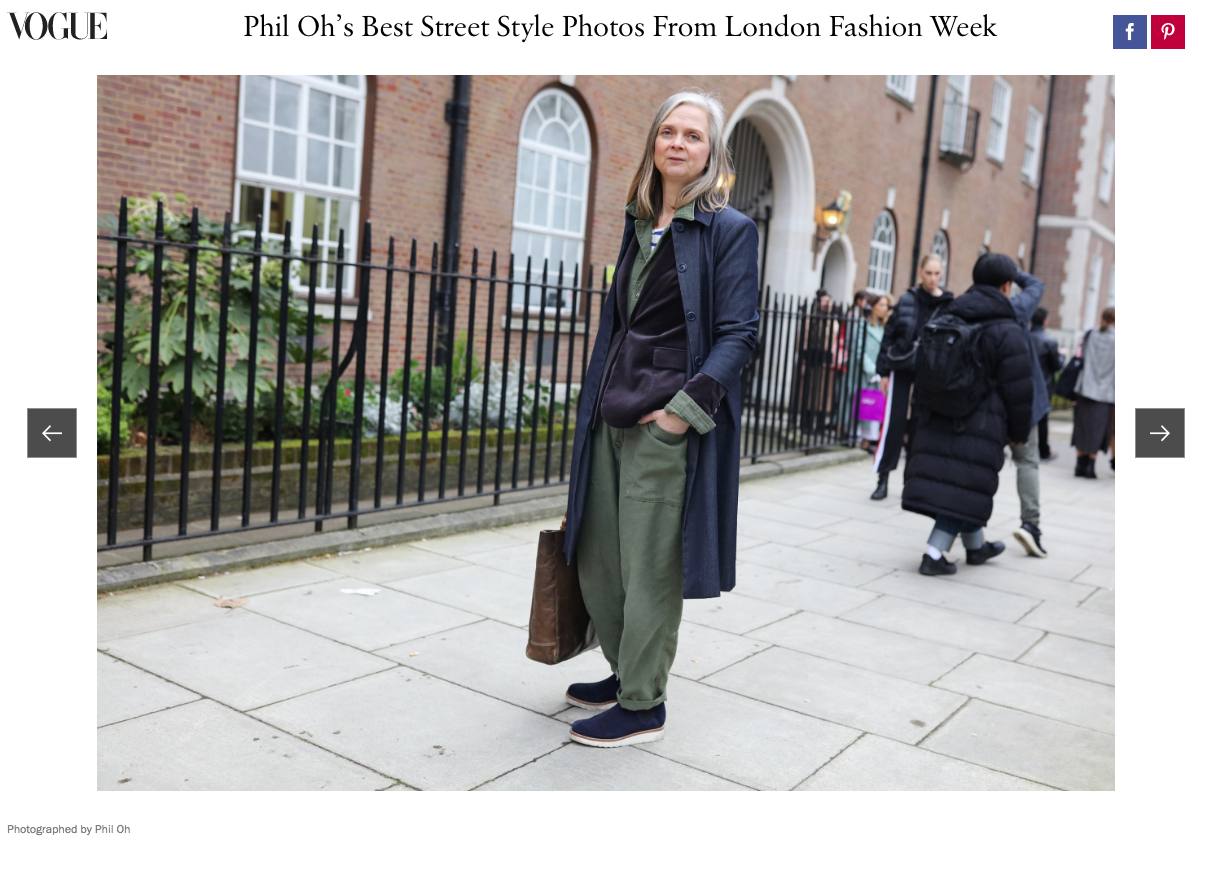 The lack of diversity in street style photography has been in the news this week, Lindsay Peoples fashion writer at The Cut said the shortage of inclusivity shown was cruel, 'This season, I watched in disgust as impeccably dressed women of colour, curvy women, and most women over 35 were ignored by the swarms of photographers.'
I only go to a handful of shows and I've never really been that interested in having my photo taken while I'm doing it. But there is a lack of diversity right across the fashion industry, from insiders to influencers, editorial to ad campaigns. This is something I am keen to keep on chipping away at; but in the meantime at least the Queen and I are doing our bit for older women at London Fashion Week.