One of my favourite designers from the 1980s, Katharine Hamnett, is back and the timing couldn't be any more apt. All protest t-shirts and parachute silks, the political, social and environmental activist championed sustainable fashion when it really was unheard of and famously wore a '58% don't want Pershing' slogan t-shirt to meet Margaret Thatcher, in 1984. Today's unpredictable climate is perfect for some Hamnett Action. The signature campaign t-shirts have been back in business for a while but autumn 2017 sees the return of a mainline collection of Casually Glamorous clothing. Military-inspired elements, oversized silhouettes in organic cotton and items influenced by archive pieces are all trademark Hamnett. I have no idea what happened to my late-1980s Katharine Hamnett Denim but I'm considering a parachute silk onesie for my book launch…
Remember the ad campaigns by Juergen Teller?
No doubt if Theresa May ever deigned to meet anyone other than the Tory party faithful, Hamnett might well be dressed in one of these: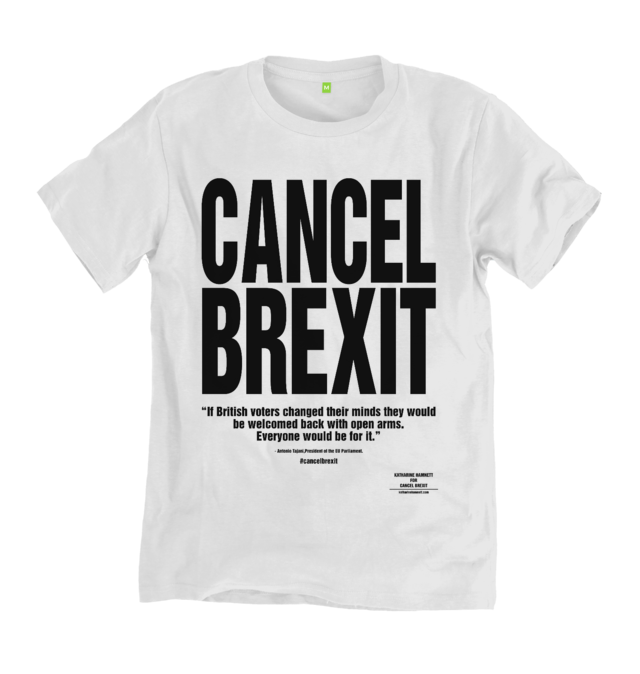 There's a Katharine Hamnett interview with Vogue HERE – and another interview with Hypebeast HERE. I hadn't realised that Hamnett's wide leg Anna trouser was named after Anna Wintour who wore this style in the 1970s when she was fashion editor at Harper's & Queen.
These beautiful photos were taken by Chris Floyd for Red magazine. Katharine Hamnett autumn 2017 is available to buy online HERE. Campaign t-shirts are available to buy on a separate website HERE.
Protest and Survive.