Georgina Goodman's elegant new sneakers
'Do platforms look elegant now? I'd say not,' footwear designer Georgina Goodman asserts of the fashion world's move from skyscraper heels to stylish flats, 'they no longer feel exclusive. Even though I love my collection of high heels, I'm gravitating towards sneakers now as an everyday shoe.'
Having consulted for Alexander McQueen on headline-grabbing shoes for the legendary runway shows, as well as running her own eponymous company, three years ago shoe designer Georgina Goodman pushed high heels aside and launched a range of Moroccan-style Babouche slippers. This July sees Goodman expanding her 'indoor-outdoor' offer with a small collection of luxury sneakers.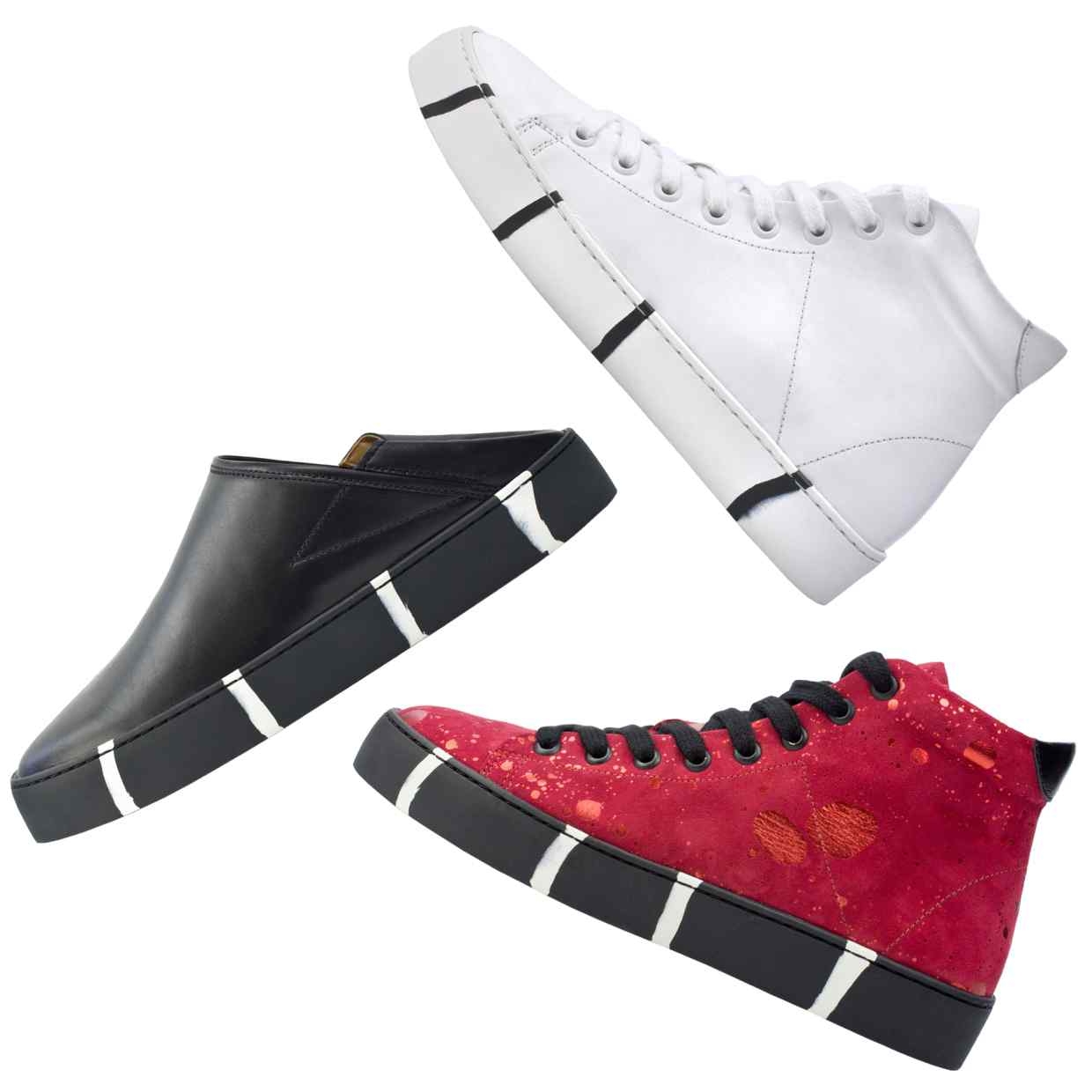 I wore a pair of the babouche-style skate shoes in the Know Your Seasonal Style Trouser Suit feature HERE and have written about the launch of GG sneakers for the FT HERE.
When we spoke, Georgina told me that she wanted her sneakers to look like something you'd had in your wardrobe for a long time. As a fan of old-school trainers, I like that idea:

Please note: affiliate links in this post may generate commission.