The comfort and joy of a lockdown jumpsuit
Prior to lockdown I had been taking an impromptu break from my beloved boilersuits. No reason, just experimenting with different outfits, not wanting to bore readers to tears. But over the last two months, the all-in-one has become my go-to garment. Taking the pull-on-and-go approach to the morning routine – no faffing around or worrying about what goes with what – pushes the emphasis onto the day's to-do list. Once on, job, done.
'We are dressing for ourselves and, crucially, for purpose,' concurred founder of Spry Workwear Daisy Bridgewater when I spoke to her for a Daily Telegraph feature, ' I think we are all taking comfort in the idea that we will be able to get a lot of stuff done and dusted in this time of enforced confinement, whether that means repainting the bathroom or dealing with the filing cabinet – all the unfinished (or yet to be started) business of running a home. Wearing a boiler suit will at least signal your intention to get stuck in.'
To me, the Rosie the Riveter sturdiness and wanting to be prepared for anything does make sense. And, although I haven't spent lockdown in loungewear, feeling comfortable and cocooned has been important, too. An affect that can be achieved when revisiting a favourite item of clothing. The denim jumpsuit below has seen a lot of lockdown action, it's from small independent label LF Markey (no longer available but similar HERE) has an elasticated waist and balloon or barrel leg. Behold, a new silhouette to play around with. Like most all-in-ones it's great with sneakers and sporty sandals or Birkenstocks, and a striped t-shirt layered underneath. Hooray, I've rediscovered Jumpsuit Joy.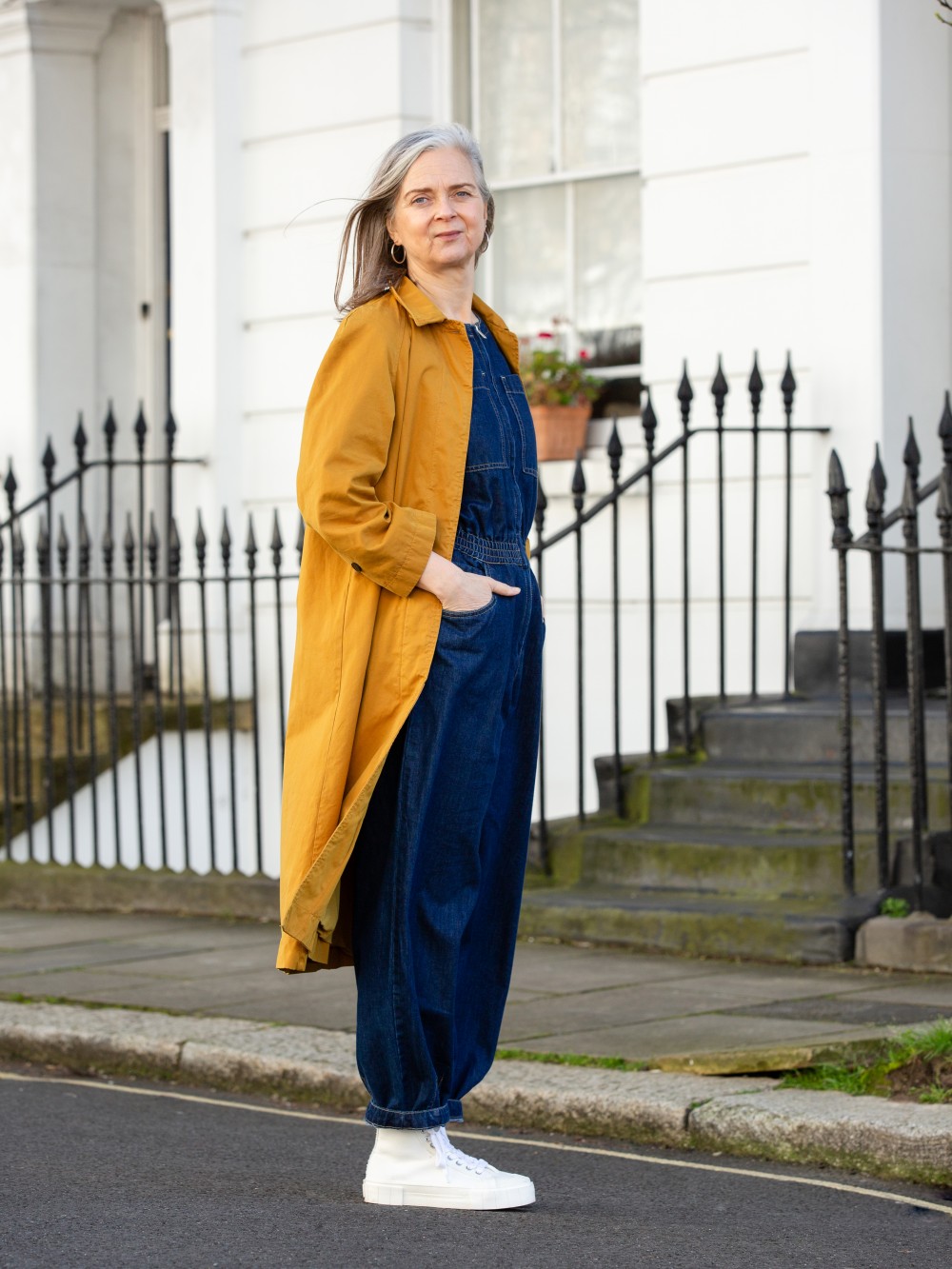 The LF Markey jumpsuit also has short sleeves, eliminating the chance of a splashdown (cuffs falling into the bowl). And anyway, Toilet Trouble is less of an issue now the majority of life is spent at home. If you haven't already joined Generation Jumpsuit, now could be the perfect moment…

Please note affiliate links in this post may generate commission.